Another Charles Vess cover. This era has a lot of them, and I am certainly not mad. This is David Michelinie's first crack at Web, but definitely not the last. He's joined by Geof Isherwood, Vince Colletta & of course Bob Sharen this month. And they get cracking fast, first with an explosion in space 30 years ago that sends meteorites to Earth, then with densely packed pages showing a random guy coming to work and being asked by a coworker if he's free this evening.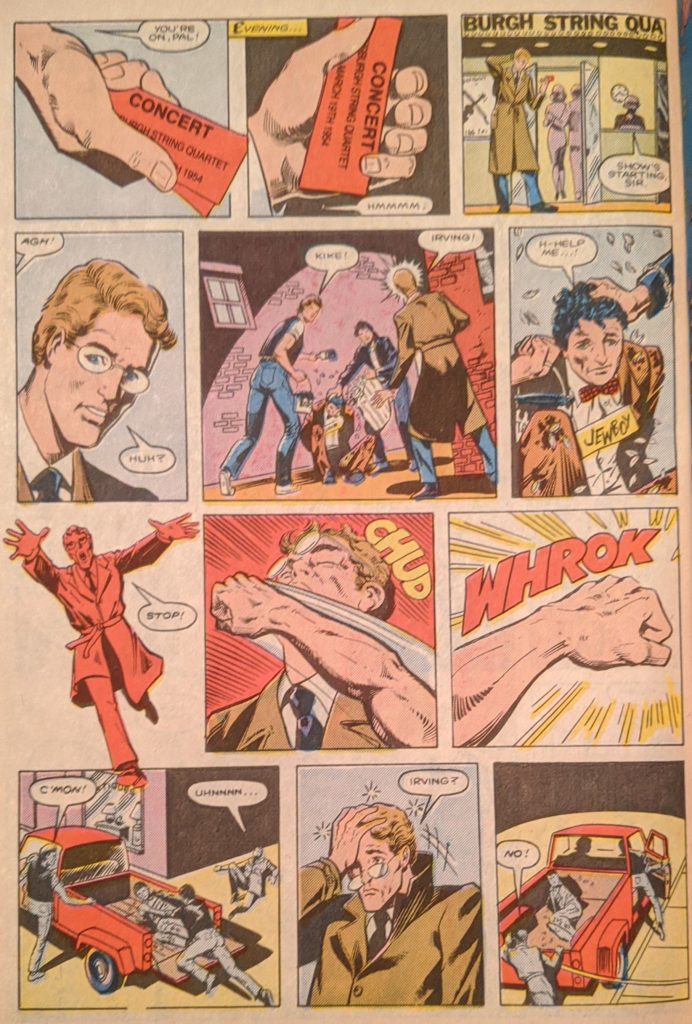 Rough stuff. So, the next day, that guy drops an apple and it rolls under his car and he accidentally picks the car up going after it. Soon after, he sees those same dudes beating up a black kid. He goes home, fashions a quick makeshift superhero costume, finds the dudes, and beats the hell out of them. People in the bar this happens in front of run out proclaiming the guy a hero. All this was in 1954. Now we jump to the present.
Soooo Peter takes off for Smithsville, and steps off the bus to people running from a burning building. He somewhat grudgingly gets in his Spidey gear, thinking this ruins his assignment, when The Smithville Thunderbolt shows up.
The big guy tosses Spider-Man down through the building, thinking he's The Thunderbolt, then realizing his mistake and leaving. The real Thunderbolt has saved those kids and is flying away as a recovered Spider-Man gets a tracer on him.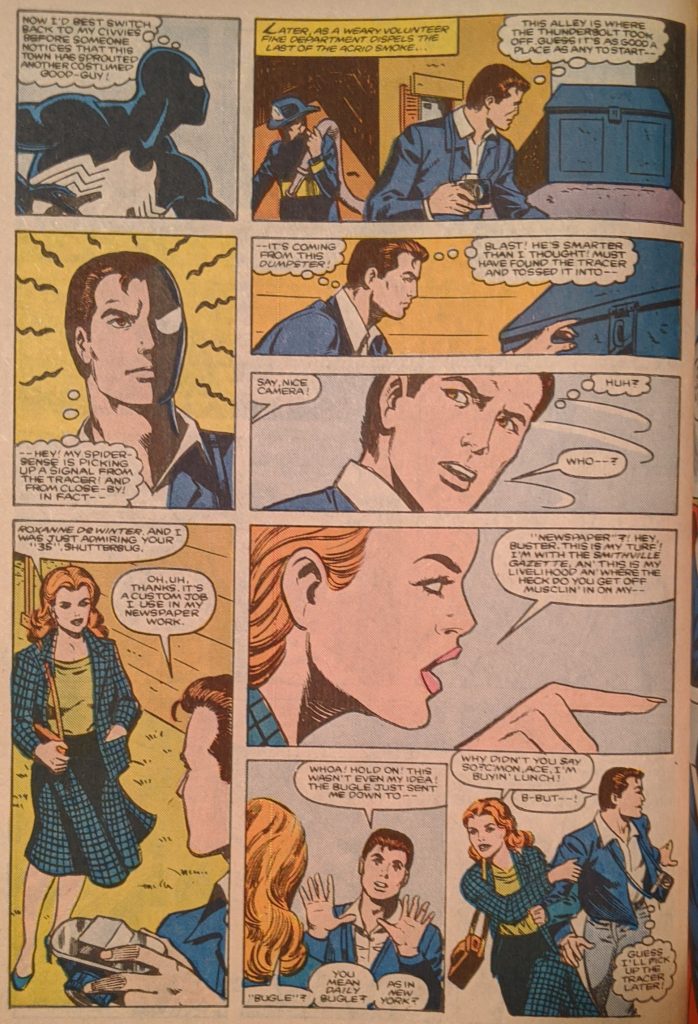 This lady who is clearly meant to be a fast-talking 40s movie archetype is a weird choice. Things get very confusing as Peter seems to think his tracer should be in a nearby dumpster. Why? Who would that help? We saw it land on the Thunderbolt? He's convinced someone stole it… out of the dumpster?… and sets out to find it. Roxy sees him vault over the dumpster and does her best to follow. Soon, the tracer has led him to the home of The Thunderbolt, but he's still looking for a trashbin looter for some reason. I'm really baffled. Roxy shows up there, too as Spider-Man knocks on a window and lets himself in.
This tracer situation is utterly confusing, I'm glad it's over.
Aw, buddy, no. The guy is worried his rep will be ruined if anyone finds out. Our guy's Spider Sense starts going off, and he opens the front door, expecting trouble, but instead finding Roxy, who takes a picture of The Thunderbolt. Spidey demands her camera back, but she says this is the story she needs. That's when Spidey notices his Spider Sense is still going.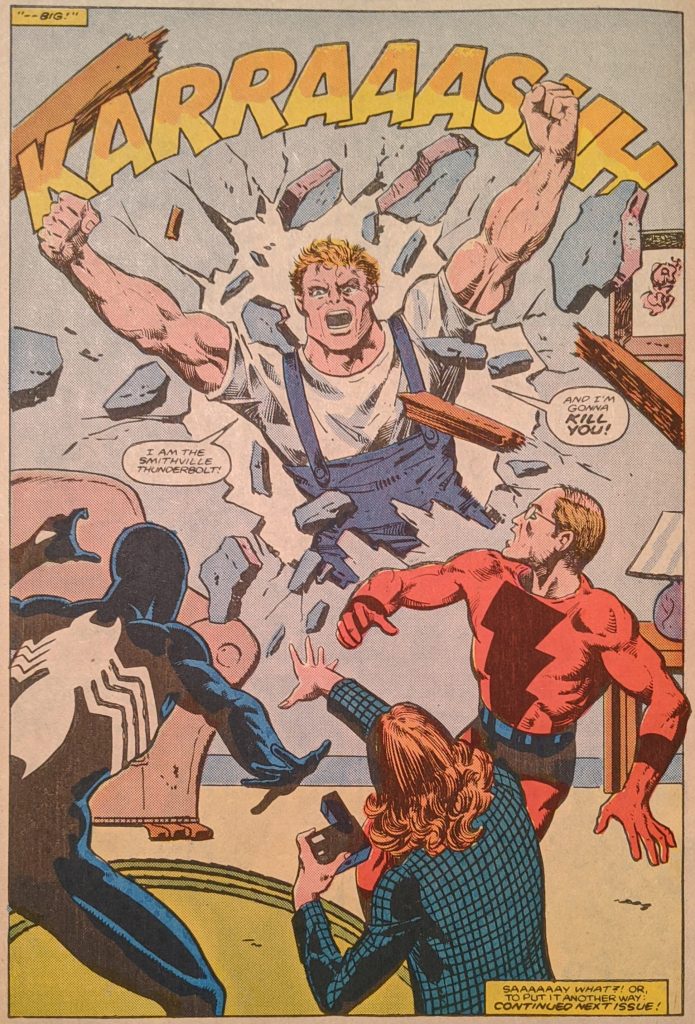 Well, that's confusing. Probably won't be as confusing as the dumpster thing when it's resolved next issue, tho.