Sure looks like things are going to go well! Mantlo, Milgrom, Mooney & Christie Scheele on deck as Spider-Man and Black Cat cavort through the city on the way to Peter Parker's home. They're having a really great time until, ya know, they get there.
They drop down into the bathroom as Spidey explains that a big part of the reason he took this place is the skylight, and then he opens the door into his living room.
Boy, that rug. Better them than me. Spidey tells her his origin for the first time as a way of explaining.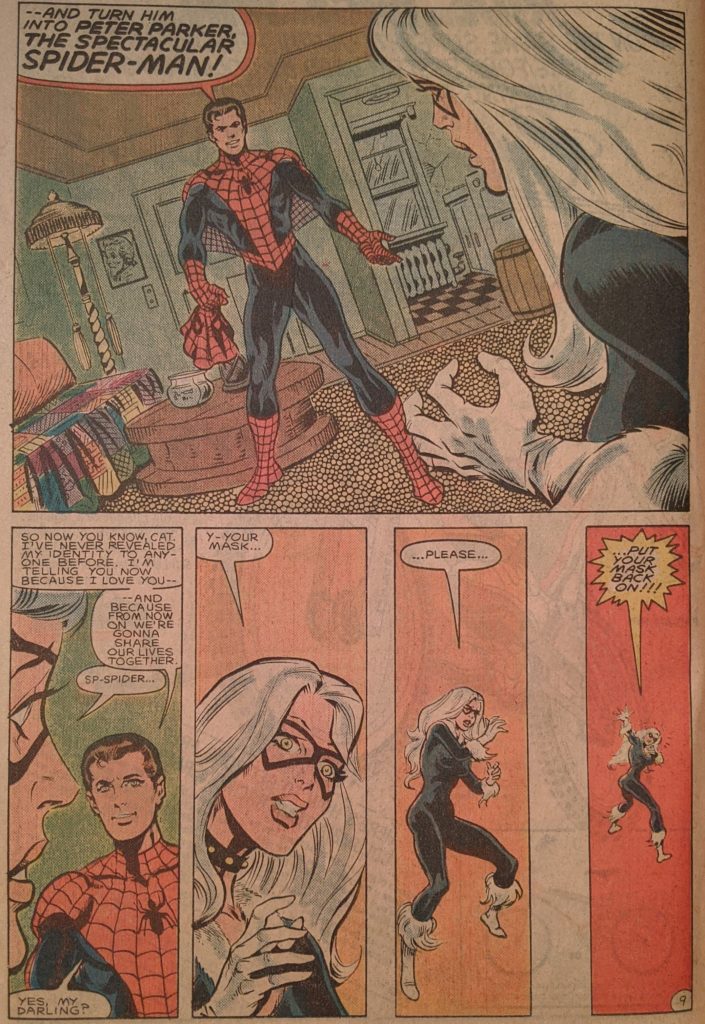 They date for 13 more issues after this. How is this regarded as a classic love story by some fans? Felicia jumps out the window. A hurt and confused Spider-Man eventually follows. He tells her someone could have seen her, and she says then they would've found out they have the world-famous Spider-Man for a neighbor. 13 more issues! She says she'll never betray his secret, but that he should leave "his other self" for the day, and be Spider-Man at night. He thinks about how Spider-Man has always gotten in the way of his other relationships.
Utterly dysfunctional. Spidey tries to get Cat to stay behind, but she says they're past that now, and they do everything together, so he gives up arguing. They find a couple in the street, the husband having been shot. They take off after the assailants as the cops show up, and soon find them celebrating their haul in an alley and being going after them, but as they fight, they're thinking about their situation.
Our heroes handily defeat all the goons, of course, because we're almost out of pages.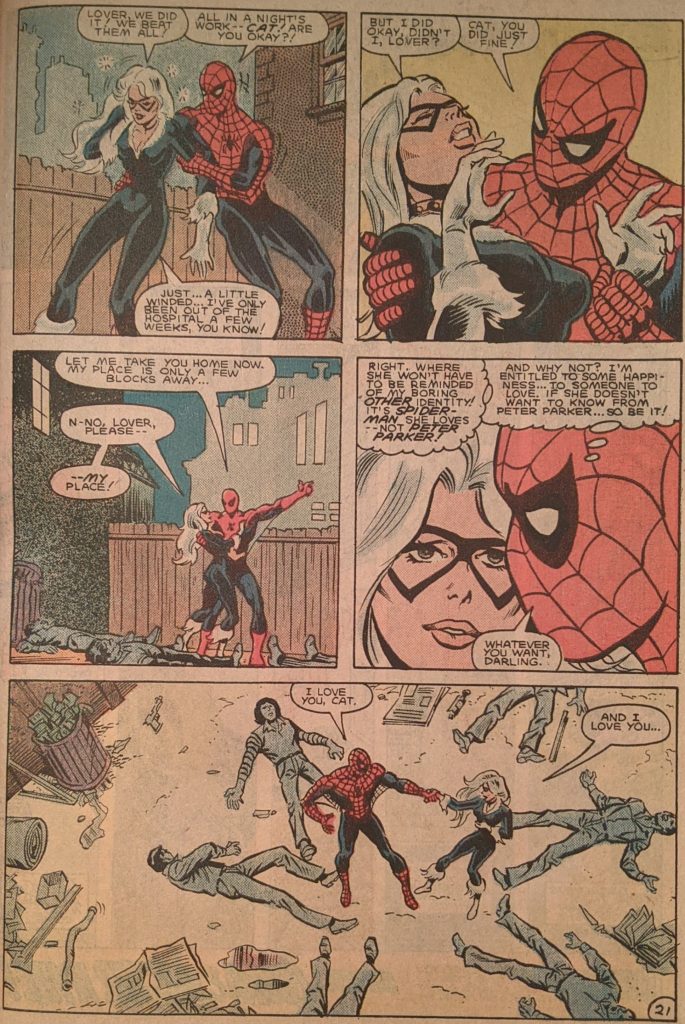 As a kid, everyone said Felicia was one of Spider-Man's great loves, so I believed that. Having read their story top to bottom, tho, I'd say this relationship was the worst Peter Parker has ever had. 13 more months!