Why would you do this? Why bring Doc Ock back right after the Sinister Six? This seems foolish. G. L. Lawrence is the latest name to show up on this blog, make me wonder who they could be, and result in a google search that offers no answers. This person's only comics credits as this issue and the next one, near as I can tell. There are a few authors named GL Lawrence, but I can't tell if any of them are the writer of this. Ah, well.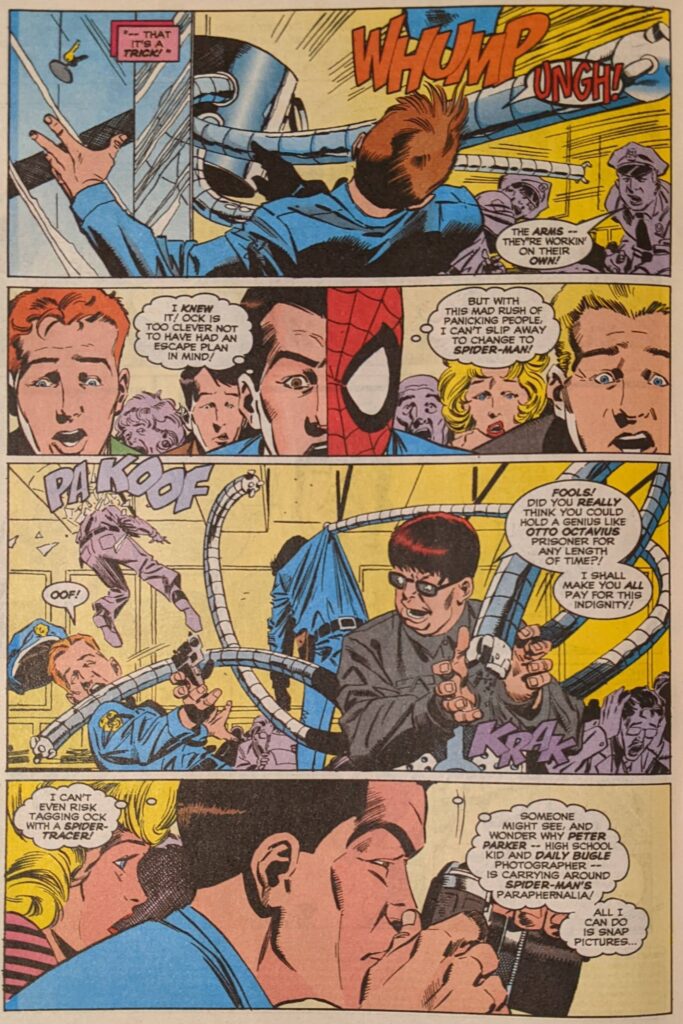 Later, at The Daily Bugle, JJJ buys Peter's photos of Ock's escape, and then sends him to cover a block party in Queens when he'd much rather be looking for Doc Ock. So he takes Aunt May to the block party, and then run into people like Anna Watson and Flash Thompson's dad. 
A far cry from the picture of Flash's dad DeMatteis was painting around the same time in Spectacular, but I guess that wouldn't have fit in here too well. Peter takes the opportunity to just leave and go looking for Octopus, and is really surprised to find him just a few blocks away, breaking into an engineering supply warehouse. As soon as he's inside, his Spider Sense goes crazy.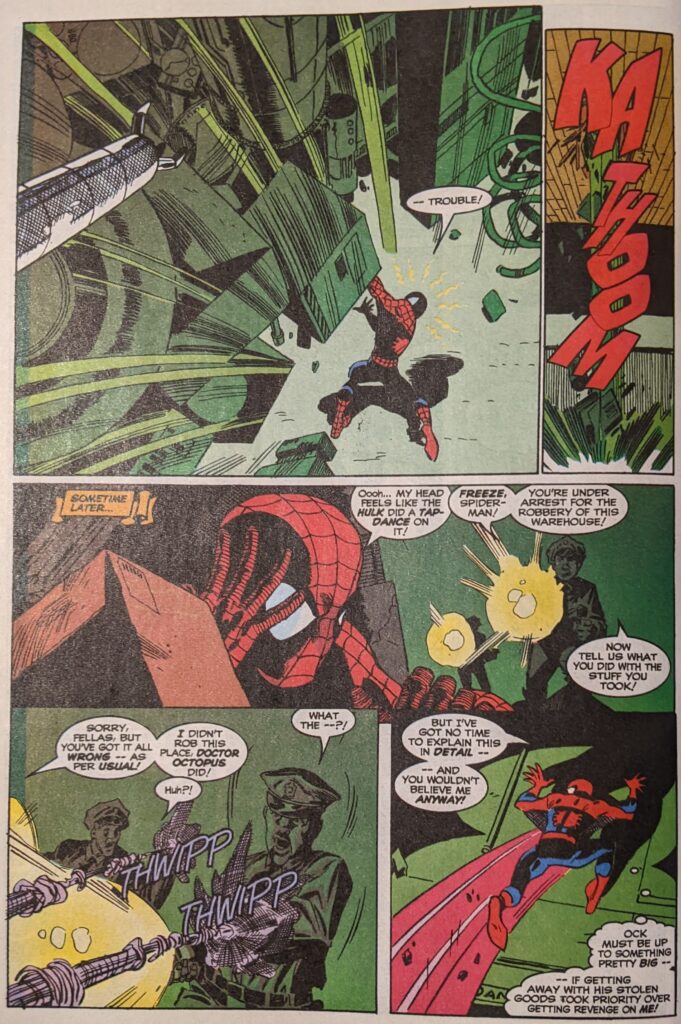 It does seem pretty silly to accuse Spider-Man of robbing the place after finding him unconscious in a pile of rubble, but that's cops for you. The next day at school, Flash is defending his hero's honor, and says JJJ is going to be at the continuing block party this evening to talk about Spider-Man, and they should go shout him down. The kids agree, but Peter is too busy wondering where Doc Ock is.
Later, as JJJ's doing his tirade at the block party (Some "entertainment!"), May finds Peter and tells him they're having Ock over for dinner. He bolts out of there to go change. He realizes there's only really one place on Forest Hills Ock could've set up shop, and it just happens to be the abandoned warehouse where he caught Uncle Ben's killer. Inside, Ock is telling himself how great he is for making a remote controlled flying bomb he plans to threaten the city with, but then Spider-Man tells him he's made a big mistake…
In short order, Ock launches his bomb, Spidey leaps aboard to try to defuse it, and so Ock also has to clib aboard to stop him, and soon they're flying over the block party fighting on a giant bomb. JJJ yells that this is proof of his usual, and Flash gets in trouble with his dad for telling JJJ he must be too senile to see the truth. Up on the bomb, Spider-Man maneuvers his foe into a pretty obvious mistake: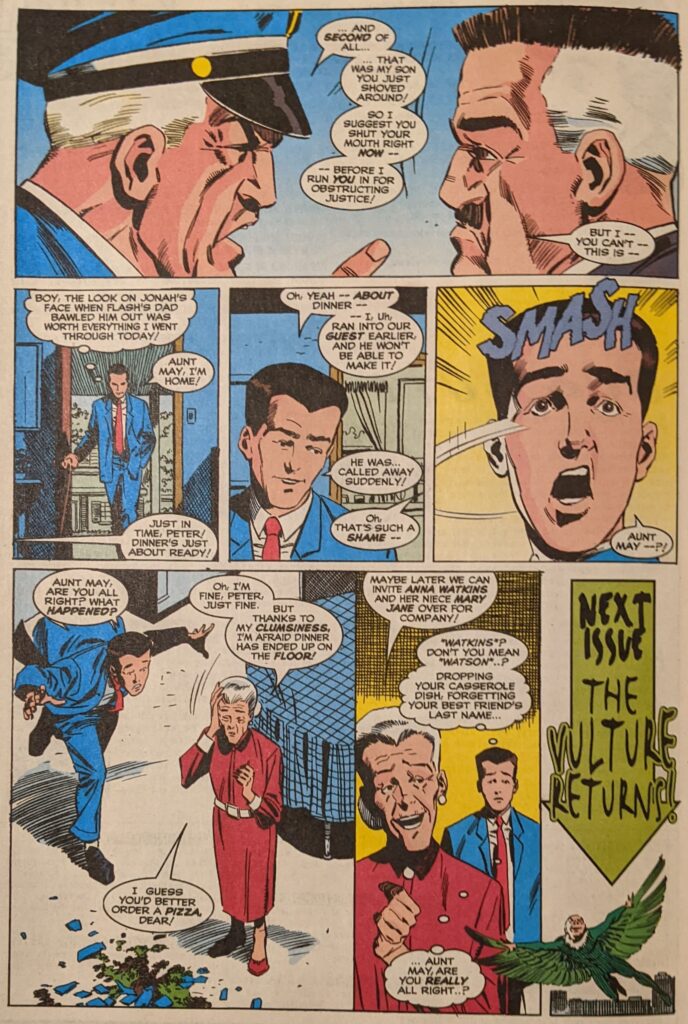 You knew Kurt Busiek would try to come up with a reason for May being so loopy in the Annual, and here we go. From here, we get a rare 2 ASMs in a row without Untold jumping in.