Yet another "Part 2" I've had since childhood without the part 1. What was I doing? Had I to guess, I would perhaps think I bought this to find out who drew the cover. I think I mentioned in those Punisher War Journals that Dave Hoover drew some Spider-Man promotional material, and I liked the look of his Spidey, but didn't know who did them. Recognizing his work here, maybe that lured me in. I dunno, could be anything. I think the reason Neo-Nazis must die is pretty self-explanatory, myself. As this issue (Colored by Renee Witterstaetter) begins, we roll back the clock a bit to just before last issue's explosion, and Spider-Man's danger sense warning him that something's up with the big sculpture in the room.
Easy enough. Except now big chunks of statue are raining down on them, so Spidey webs a whole wall down on top of himself, Sable & the others, holding it up with his prodigious strength to the shock of some of the assembled. As the day is saved and Spidey puts down the wall, Dominic Fortune seems ot maybe have a heart attack while recapping what we learned about his beloved, but he says Spidey & Silver have to go after her.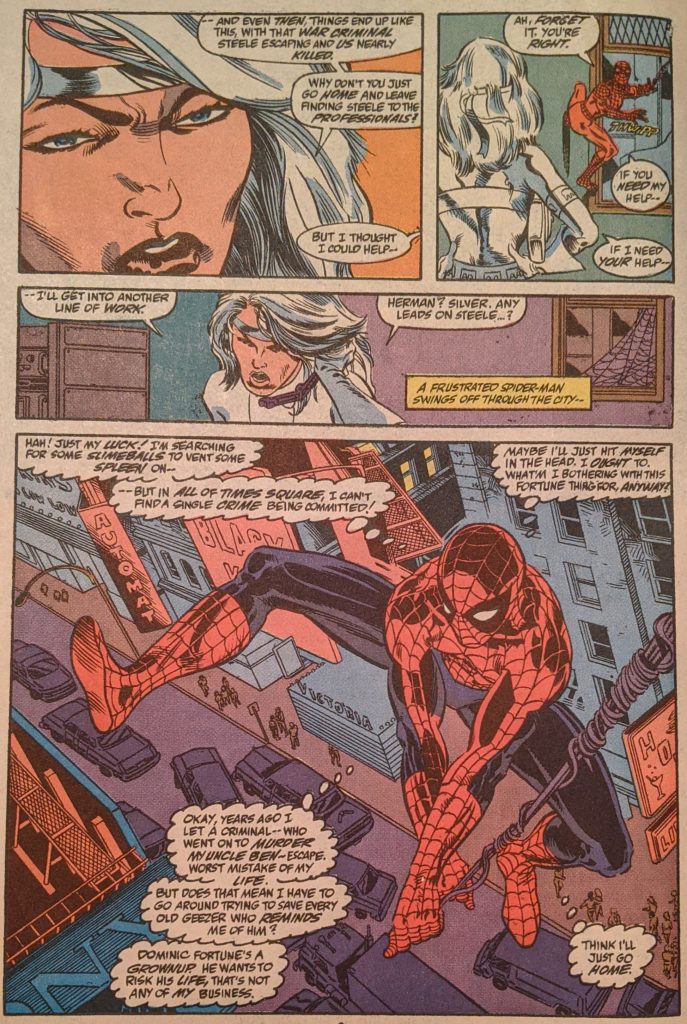 The End! Weird that this issue is only 8 pages. Just kidding. Meanwhile, hospital staff force Fortune's guys to leave because they're agitating other patients, so an assassin heads into Fortune's room immediately to kill him. Fast service.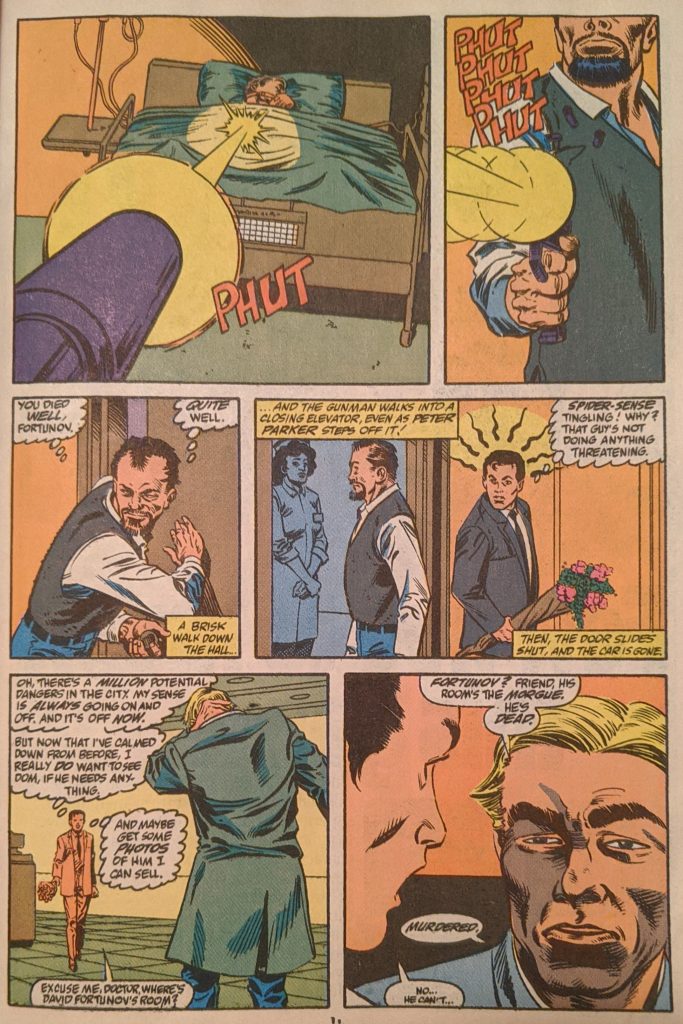 Tying this so tightly to Uncle Ben is a bit forced. Spidey finds Silver mobilizing her guys to go hunt down Steele and demands to go. Also, Fortune's totally not dead, the staff who cleared his hospital room worked for him, the assassin shot a dummy, and he didn't even really have a heart attack, it was all part of his plan. He & his boys are on their way to deal with Steel themselves, but the reappearance of Sabbath is making Fortune privately reconsider killing him. They approach Steel's hideout, which is Sabbath's old boat, The Mississippi Queen ("She taught me everything!"), and as his guys board it and overpower some guards, he locates his beloved.
Uh… ok…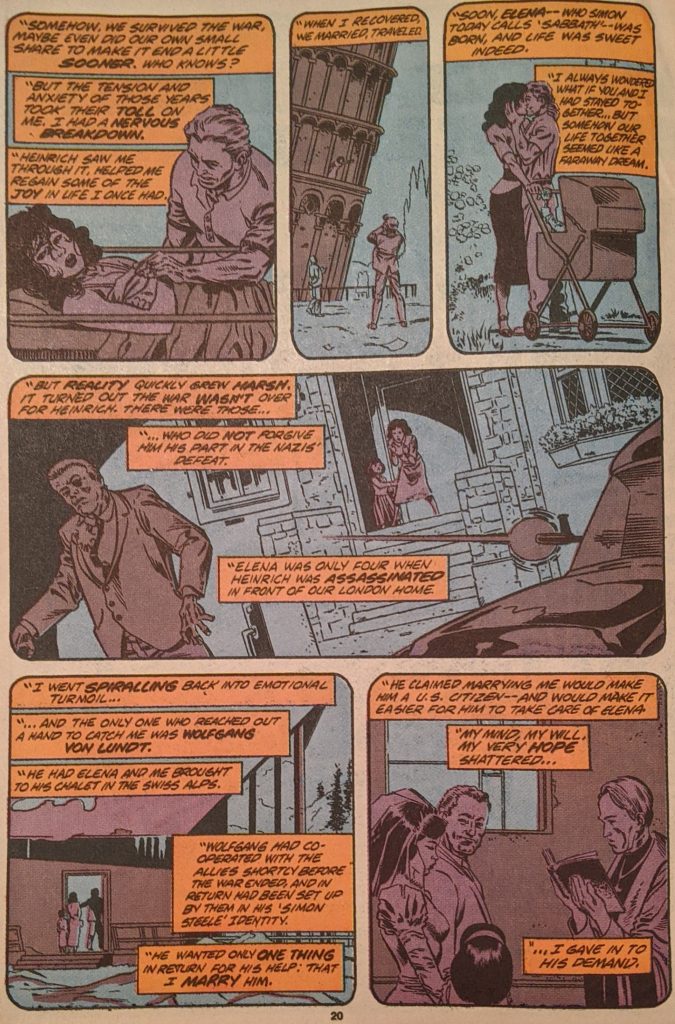 Well, then. With all the exposition out of the way, Steele's men kick in the door and take Dom prisoner. Steele's goons are all wearing matching green outfits. Finally, a villain with some standards Even the young "Sabbath" is in a green hench suit as she threatens to kill both Dom and her own mother for Steele, but then the good guys burst in.
WHAMBO! Elena is still hellbent on killing her mom, and shoots her in the back, causing her to fall off the ship. Dom is now completely intent on killing Steel, but…
Tidy ending. Elena is free to maybe become some kinda new supervillain, and Dom & Sabbath have a chance at happiness. Not too shabby. No letters from Fish and Quinto this month. I really hope they continue their bit, but I guess they need to see issue 71 first.