A cover by the great cartoonist Kyle Baker! Inside, it's the same team except for colors by Geore Roussos. Even Bob Sharen takes a break sometimes. This issue begins with the same explosion as last issue, only we see a different chunk of the same meteor landed elsewhere in town.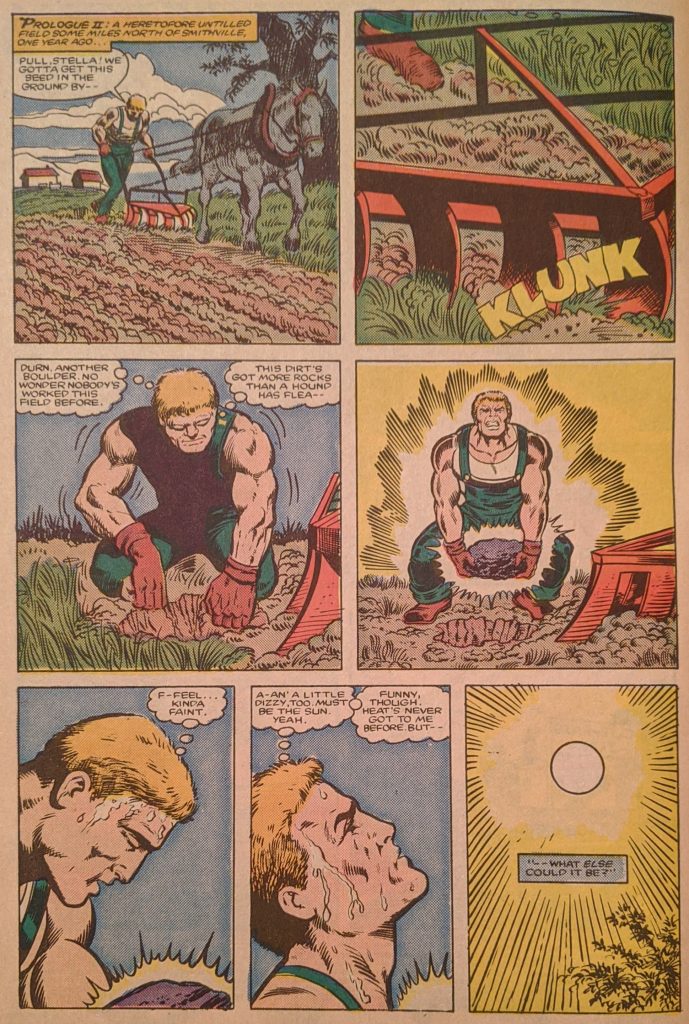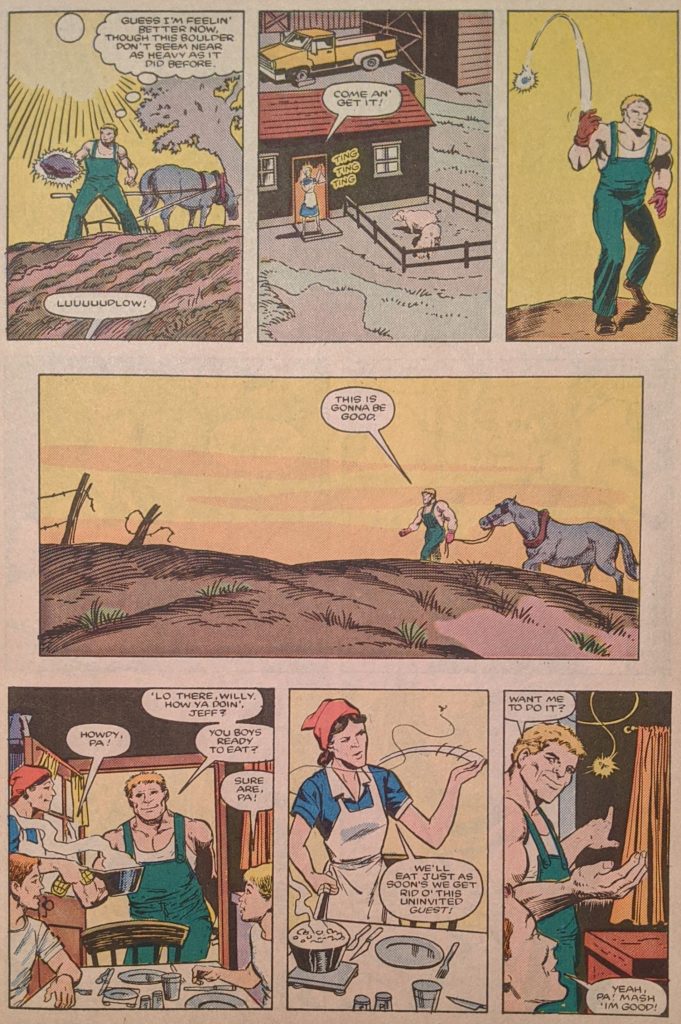 Not a happy origin. With that sorted, we can rejoin last issue's cliffhanger right where it left off.
Roxy is really overestimating the novelty a story like this would have in New York. The battle continues, with The Thunderbolt making a futile attempt to join in. Roxy finishes her roll of film and only then says she'll go for the cops, but as the big guy keeps saying Spider-Man is keeping him from what's his, the cops show up early. The big guy runs back out through the wall and Spidey hides on the roof.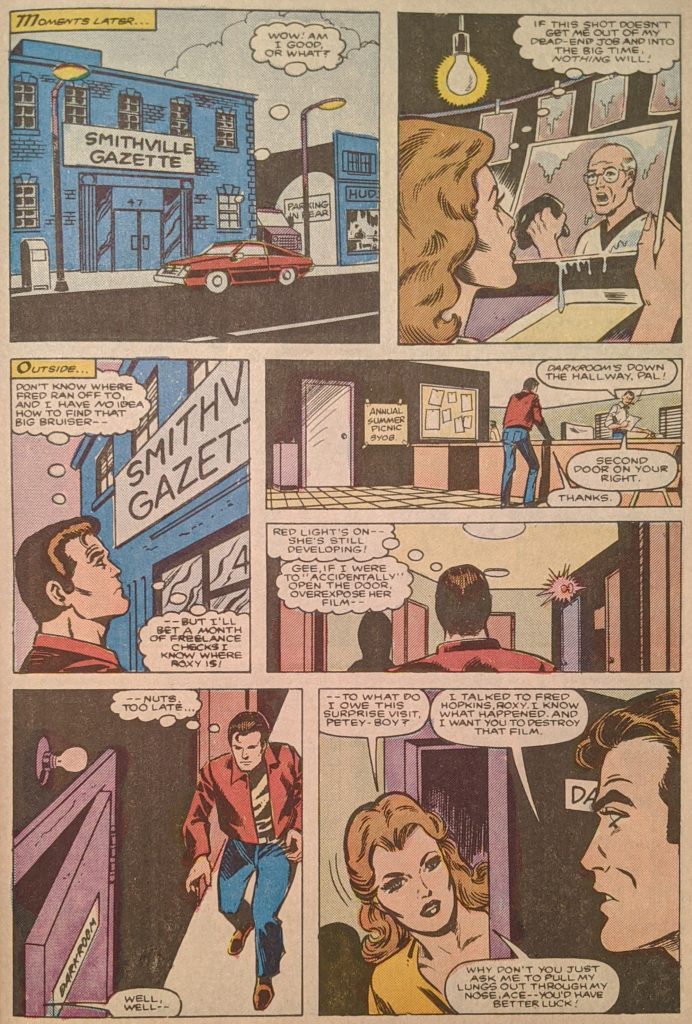 Roxy says there's no way she can be stopped from taking her photos right to the printer herself tomorrow. Meanwhile, Fred was hiding in his shed, where he switched into some normal clothes so he can casually walk up and ask the neighbors and cops what's going on. Once they let him back in his house, he thinks he has to stop Roxy's story, but isn't sure how. Meanwhile-er, the big dude stops running in a swamp, saying no one ever comes there. He looks at his reflection in the water and flashes back to more of his back story. How he fled his house to a church, where a priest branded him an agent of the devil. How a mob of former friends and coworkers went looking for him.
Uh… ok. It's raining the next morning as Roxy sets out for a neighboring town and her printer. Spider-Man hitches a ride on top of her van. The big dude sees them drive him and decides to follow, hoping they'll lead him to The Thunderbolt. How convenient! But Roxy soon finds a rockslide has blocked a winding mountain road on her journey, and it's not over yet.
This guy is not a very good superhero, guys. It's the big dude, naturally. He lunges at the heroes, and Spider-Man goes to judo throw him, but slips in the oil on the ground and accidentally throws him into Roxy's van, tipping it over the edge, where it lands precariously in a tree. The Thunderbolt leaps to her rescue.
Woof. A lot of rough stuff in this couple of issues. Michelinie's future ASM issues, the stuff I grew up with, tended to be pretty light most of the time (With notable exceptions), but he got off to a pretty dark start on Web.