The Hitman! The man who hits. After it had become clear Punisher wasn't actually a villain, this sort of off-brand evil Punisher was created. We'll see that eventually. While The Punisher was an instant hit with his iconic outfit and more dangerous superheroing, this guy… not so much. It's the regulars Len Wein and Ross Andru, joined this month by Jim Mooney and Tony DeZuniga on inks. It's Punisher War Journal Entry 414 as Frank descends on some terrorist guys in the 34th Street Armory.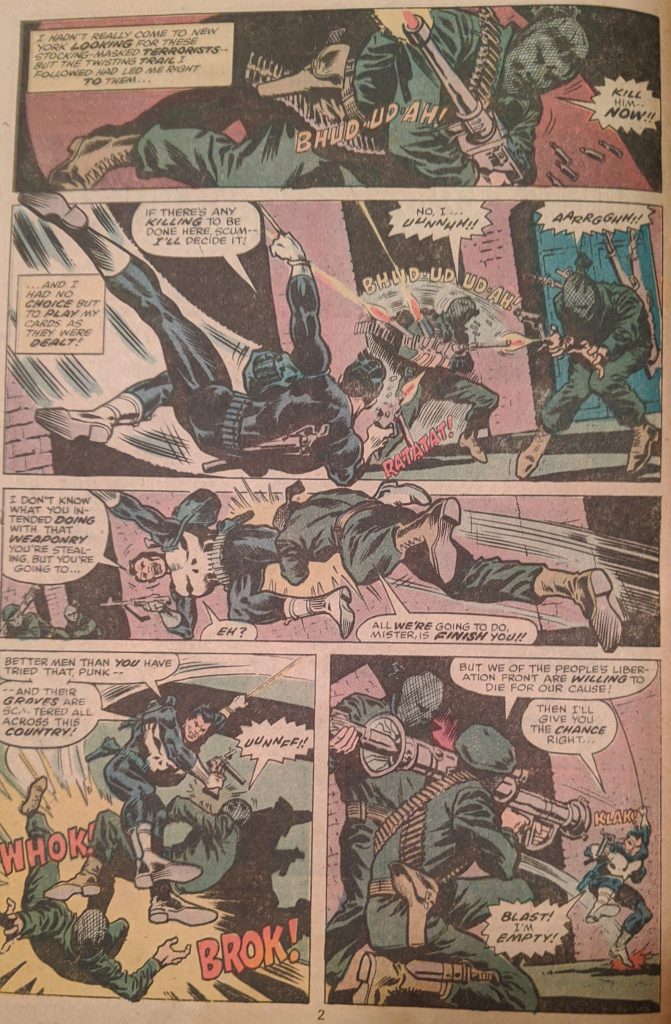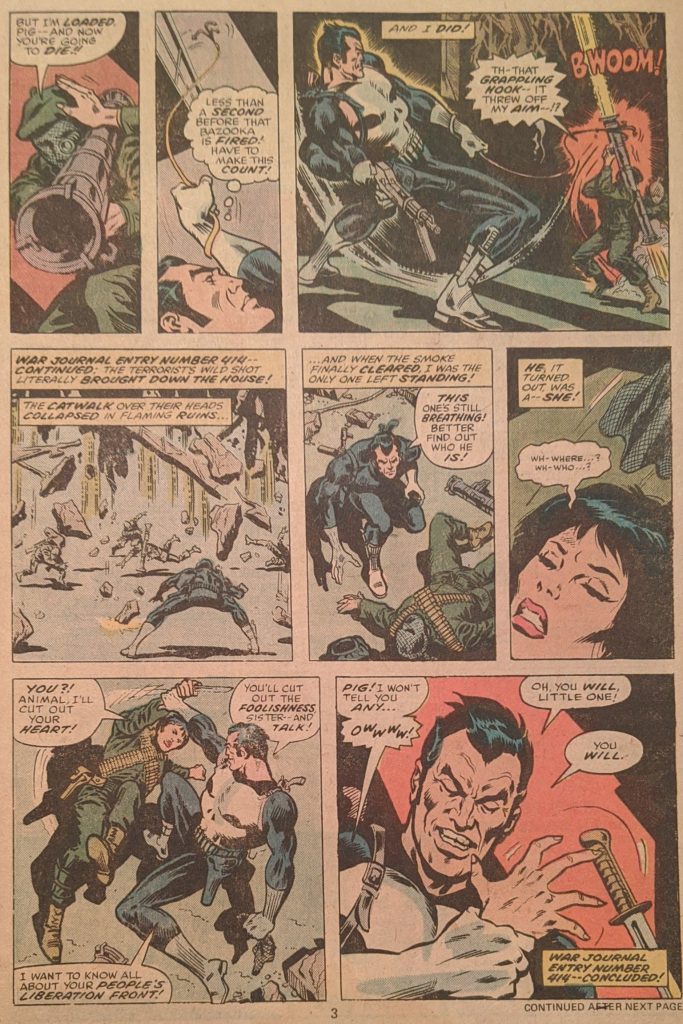 Maybe not a bad guy, but certainly not a nice guy. I like the skull being his entire chest in the early design. Elsewhere, The Amazing Spider-Man is shakily trying to get back into his apartment, badly injured from his fight last issue, but he's happened to come home as his landlady is cleaning his apartment (Where they do that at???) and she opens the window and throws a bucket of cleaning water right in his face. The ol' Parker luck. With him home safe and sound, let's meet The Hitman.

Liz, as it turns out, has vanished. She cleaned out her apartment and left town overnight, and Harry is obviously distraught. Flash tries to tell him if she doesn't know what she's missing, he's better off without her, but that sends Harry into a rage, and he attacks Flash, demanding he apologize for insulting his beloved. Peter pulls them apart and Harry breaks down. His friends decide to take him to get some help.

Well, that seems weird, doesn't it? Likely we'll be seeing more of Dr. Hamilton. But not right now. Instead, we turn to J. Jonah Jameson and Marla Madison return from lunch to find The Hitman waiting in JJJ's office. He announces to JJJ that he's about to be kidnapped (Which is awfully weird), and Marla surreptitiously flicks on the intercom so the rest of the staff can hear what's going on. But after enough time for everyone to know what's happening, The Hitman notices the echo and shoots the intercom. And that's when Peter Parker shows up. Once he knows what's up, he makes some lame excuses and ducks back out to do his thing. But it turns out he's not alone in that.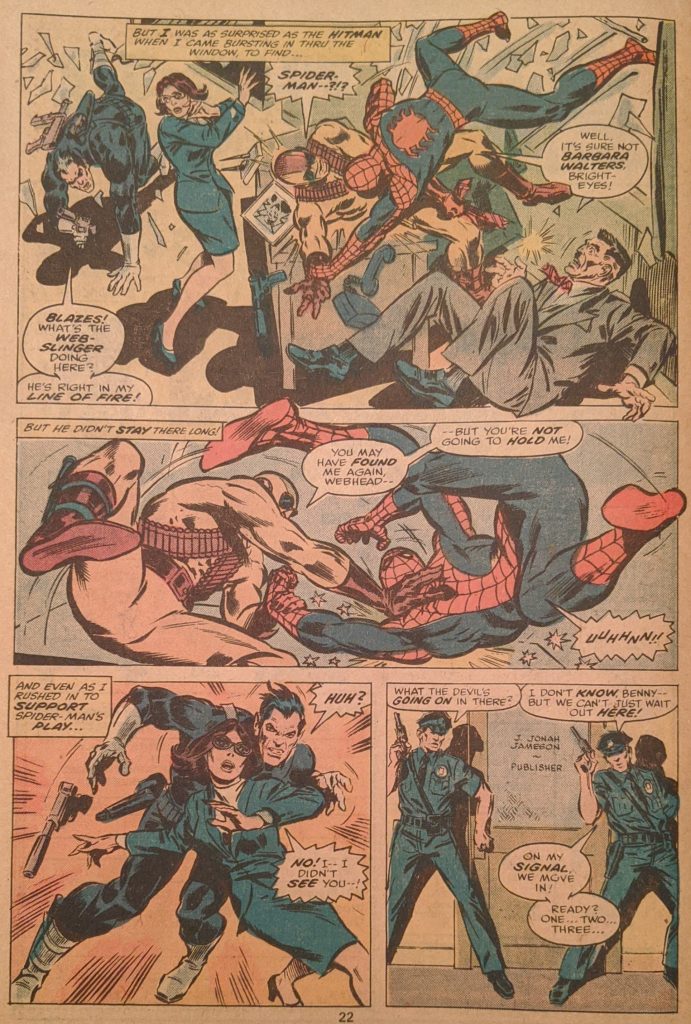 The security guards charge the room, adding yet another layer of confusion and giving The Hitman a chance to belt a distracted Spider-Man across the room and get a hold of JJJ. They decide they can probably take Hitman, anyway, and one gets punched by Spidey and the other shot by Hitman for their hubris. Then Hitty drops a tear gas grenade and he and JJJ are gone when the smoke clears. Spidey runs up the side of the building to find Hitman loading JJJ into a ridiculous little 2-person helicopter, and the ol' web-over-the-eyes trick takes the villain out remarkably quickly. But JJJ seems genuinely convinced Spidey is out to get him this time, and refuses to be rescued…

Sounds like things are going to get weird in our next post. Why hire a guy called The Hitman to not kill someone? Was the Kidnapman not available?