Time to catch up on some of the ASM we've been missing. This is another one I replaced. My old copy was really beaten up, the cover completely detached, and also, very faded in a lot of places due to previously mentioned Silly Putty experiments. I mean, look at this: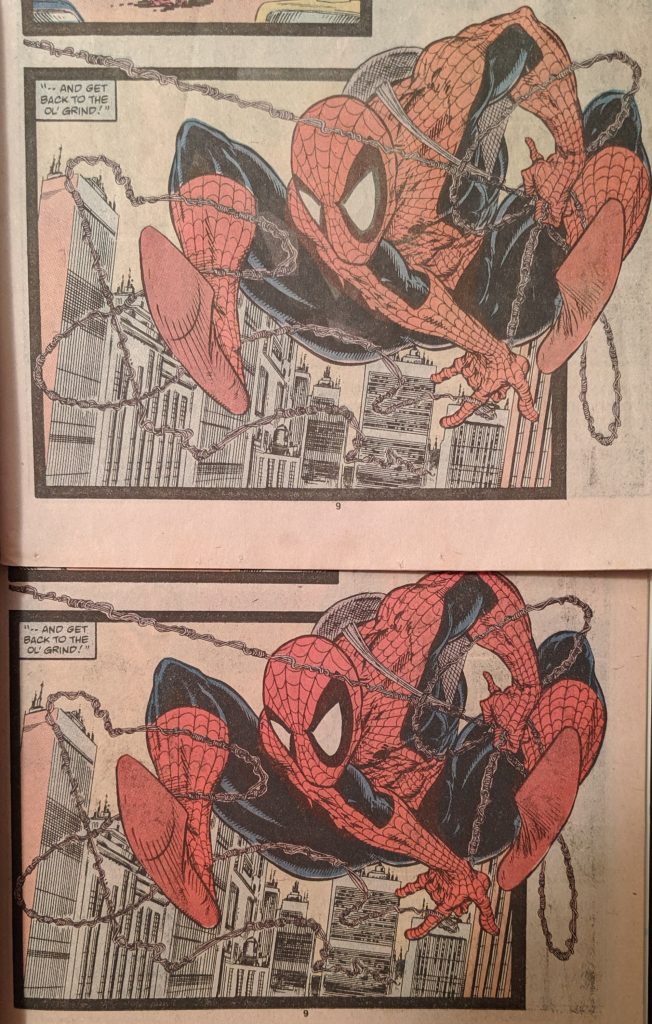 But now I got a shiny new one, so let's look at it. The Scorpion! A lot of classic Spidey foes running around right now. Gregory Wright pitches in to help Bob Sharen with colors this month, as we open on Scorpion destroying some mannequins with his tail.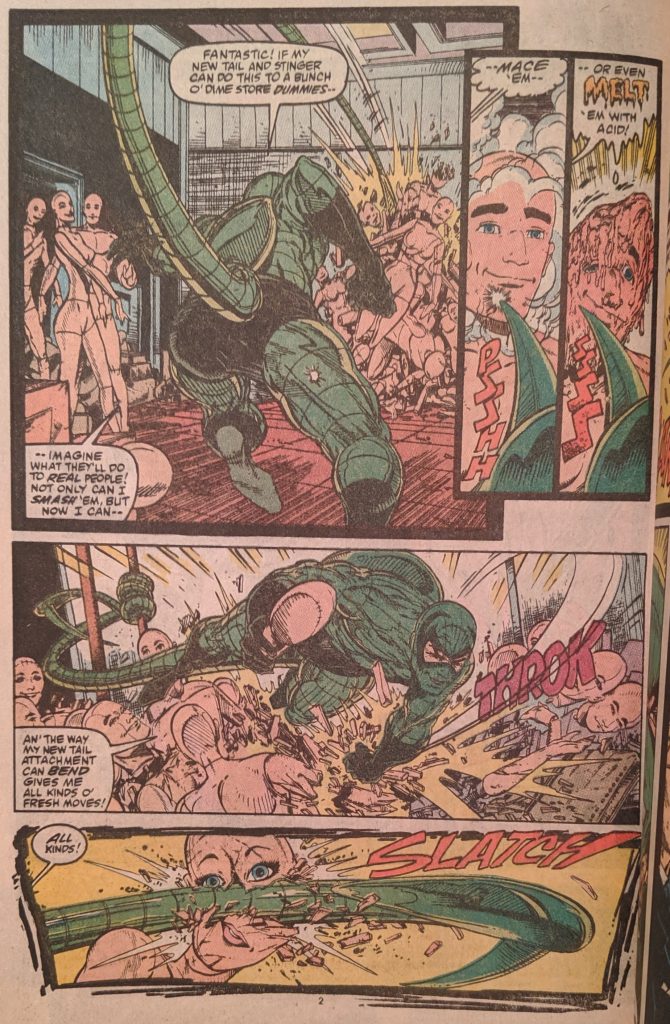 Scorpy's big upgrades have been provided by Justin Hammer. Like the guy from Iron Man 2, except in the comics, he's a pretty old guy. Scorpy can't wait to use his new tail on J. Jonah Jameson (I know you're shocked!), but Hammer wants him to kidnap a General Musgrave.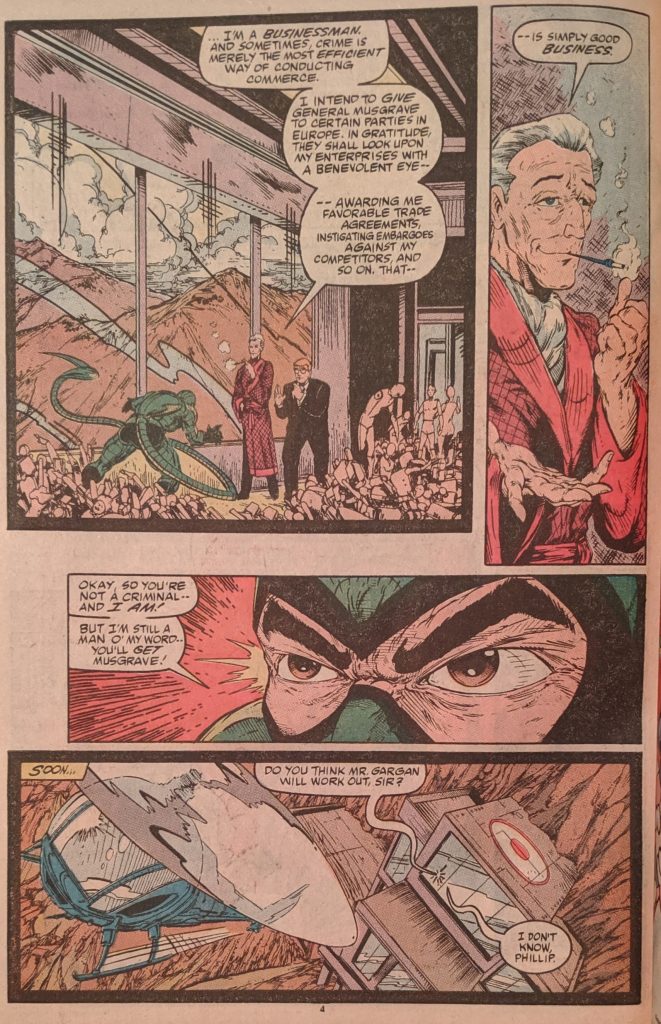 Thus, while Hammer is an Iron Man villain, I was familiar with him from an early age as a Spidey reader. In Manhattan, Peter & Mary Jane have just finished seeing a terrible and expensive condo. They are both really ready to get out of Aunt May's house. They split up, MJ off to a now-rare modeling gig, Peter off to try to find some news that doesn't have Spider-Man in it. He doesn't have any luck, though. MJ doesn't, either, as her client cancels on her at the last minute, like all the rest. So she goes out dancing all night. And then there's this very of-its-time page…

Aggressive cheescake art AND soap opera marriage problems! Goodness. Meanwhile, on the next page…

Egads! What could Harry be up to? You won't guess! You really won't. The next day at ESU, Peter sees some people making protest signs to go demonstrate as one General Musgrave is given a medal. Hey, like from 12 pages ago! Peter thinks maybe there's some photos to be taken, and decides to go check that out.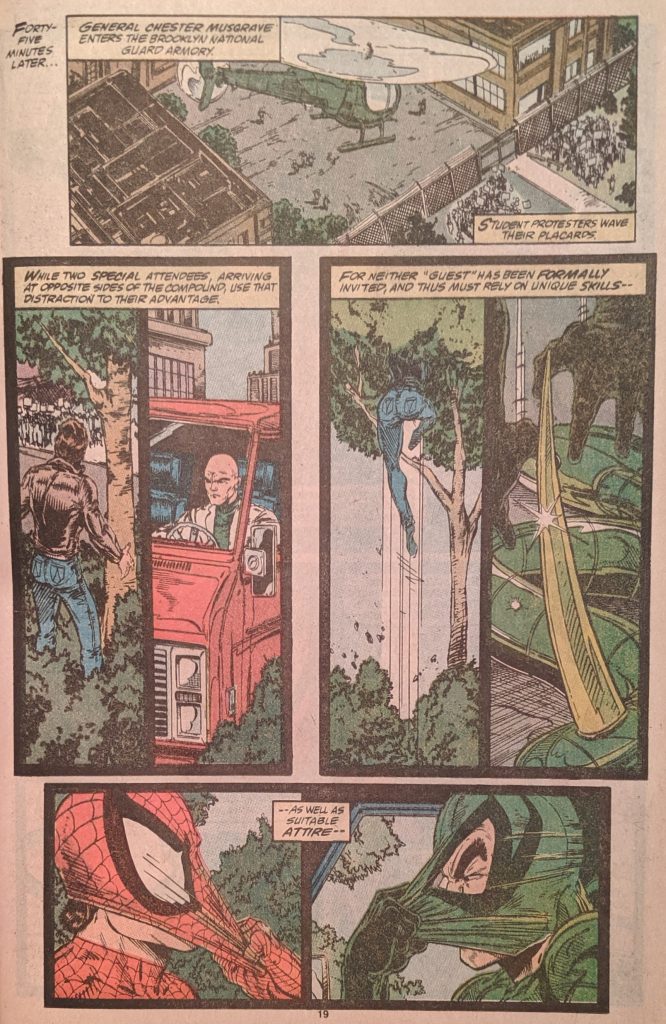 I really liked this sorta split screen thing a lot as a kid. Spidey gets into the actual ceremony only to find this is the gig Joy Mercado & Lance Bannon are covering, so this was all a waste of time and there's no reason for him to even be here. However…

Spidey tries the usual webbing-the-eyes bit, but Scorpion's new mask has a visor that "vaporizes anything that touches it." That seems… inconvenient. They fight a bit longer.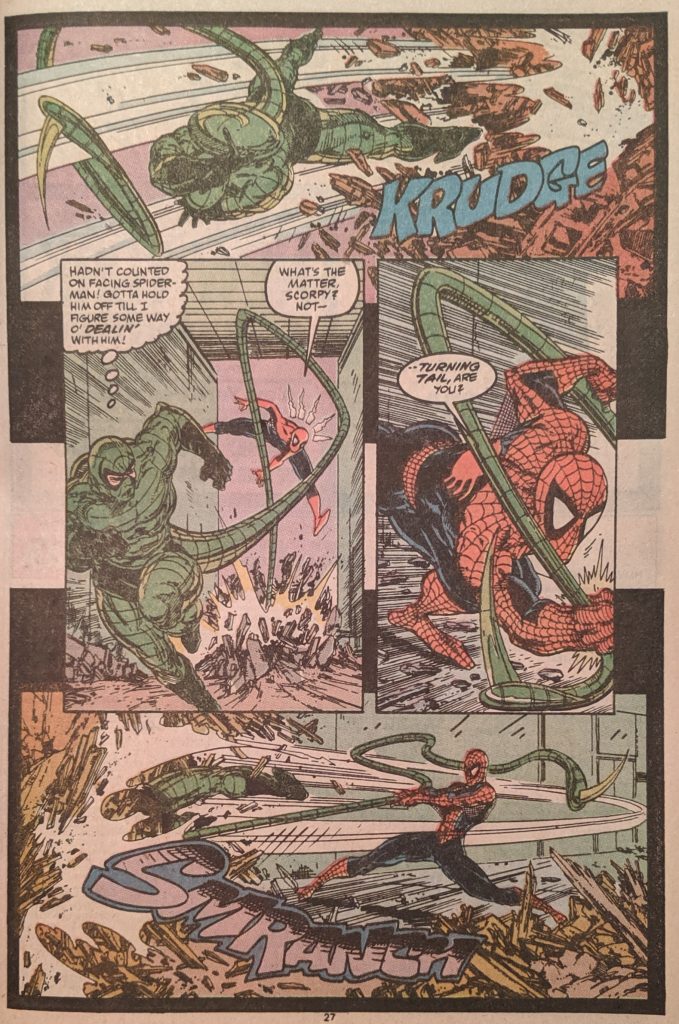 A desperate Scorpion blasts a huge section of wall so it will collapse and Spidey will have to catch it. He nabs the General and begins to book it, but he runs by Lance Bannon saying Jameson will be ecstatic for these photos, and, well… It's The Scorpion, so…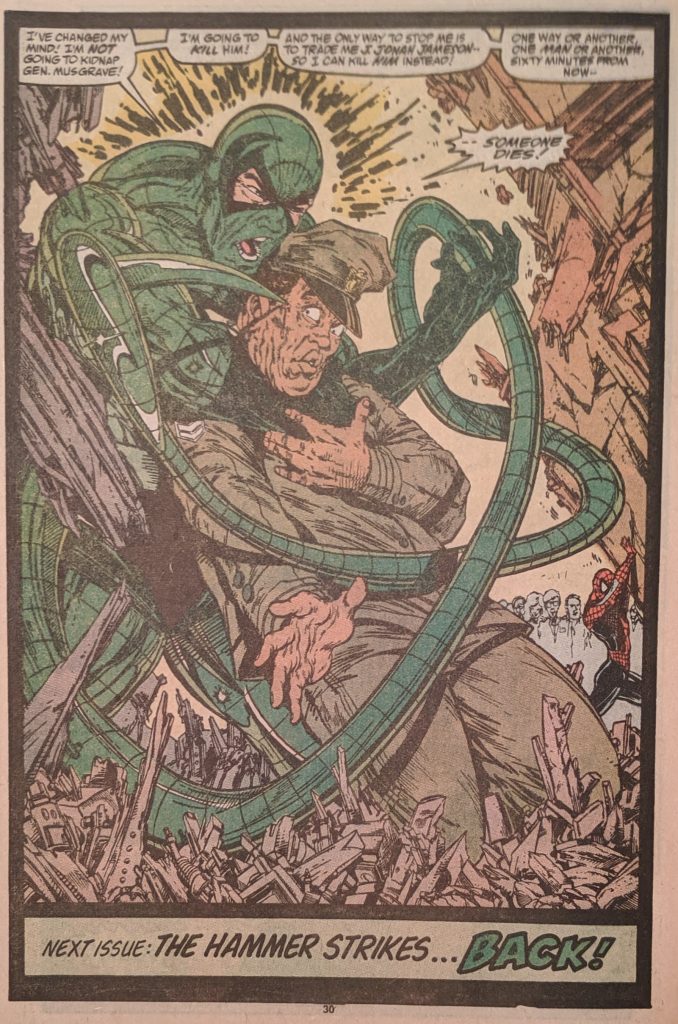 Scorpion only does one thing, and that's hate JJJ. Pretty boring. But while Scorpy is extremely predictable, things may take an unexpected turn next post…