More cult action! Looks like this could get weird. As we open, MJ is coming home with an old friend from high school who's also become a model (That seems statistically unlikely, but what do I know) hoping to introduce her to Peter, but he's not in. As you'll recall, he's being attacked by a dormitory full of brainwashed cultists.

Spidey pushes out from under the pile of weirdos and manages to catch Betty and web her up, intending to just cart her off to get help. But then that guy who menaced Flash last issue shows up with… some kinda flame thrower? Surely this is not an effective means of defending your home.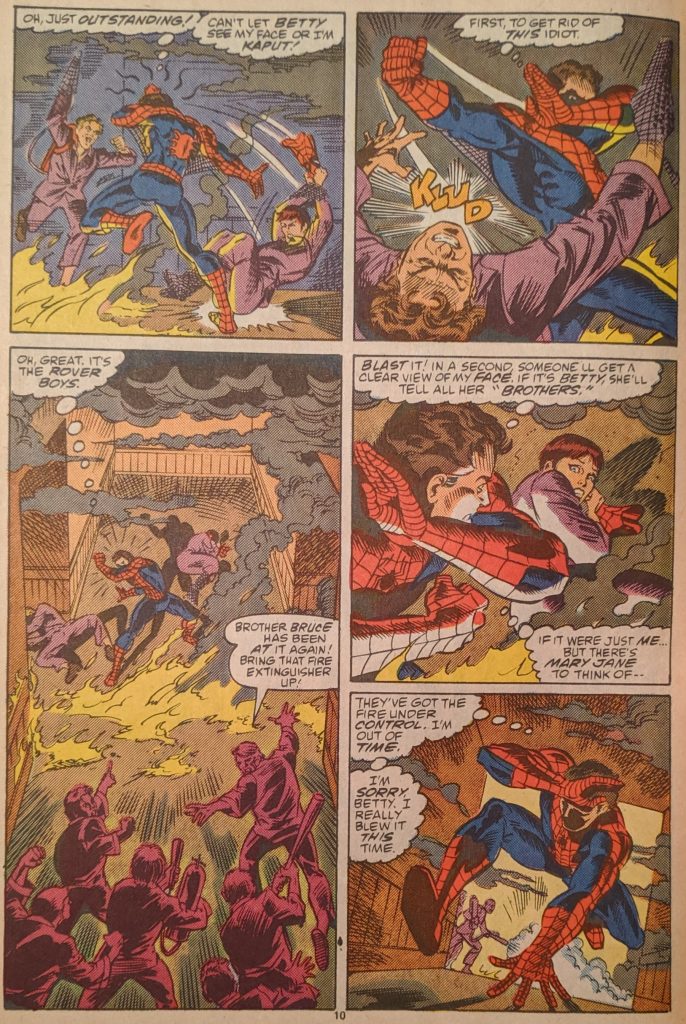 That's about as bad as it gets for a superhero! Spidey flees into the air vents and loses the cultists while they're putting out the fire. Then we check in with Ben Urich, going to meet the realtor from last issue.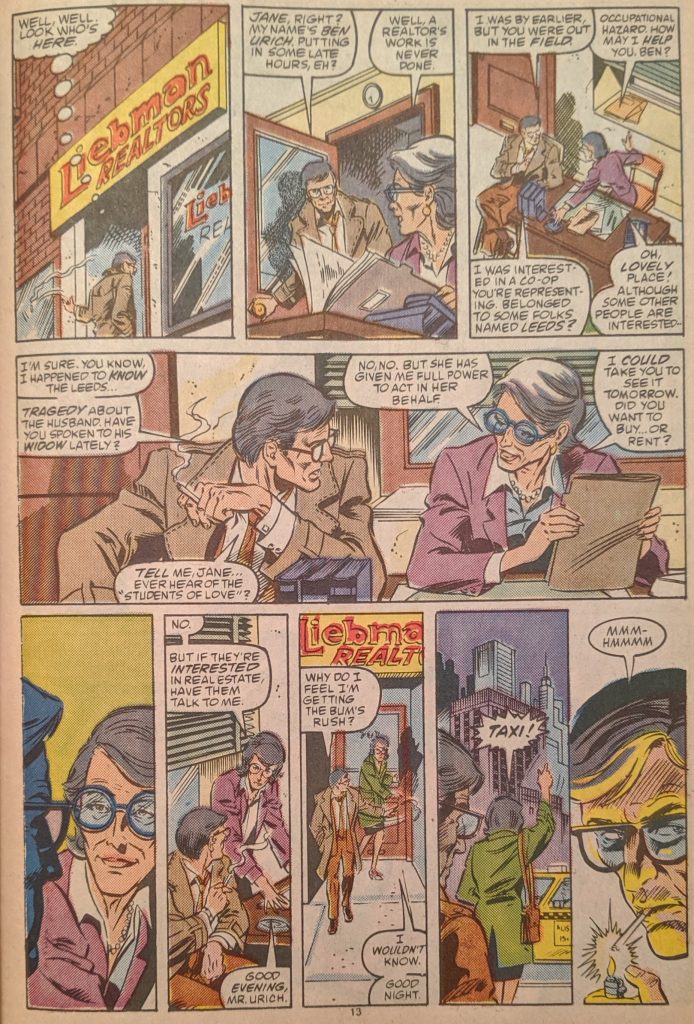 You don't see a beat like that silent panel in older comics too often. Good stuff. Back at the nuthouse, Spidey is crawling through the vents and finds his way to what appears to be the office of the cult leader. The guy who indoctrinated Betty, whose name is actually Guy, is talking to him about what just went down when the realtor calls to say a reporter is onto them. Guy wants to go rough him up, but the leader says this is a place of love with nothing to hide and dismisses him. As Spidey keeps trying to come up with a plan, MJ invites her old pal Lorraine to sleep over, because she's worried about Peter and doesn't want to be alone. As Peter finds a supply closet and dresses up like a cultist, Lorraine sneaks past MJ, asleep on the couch, in the night.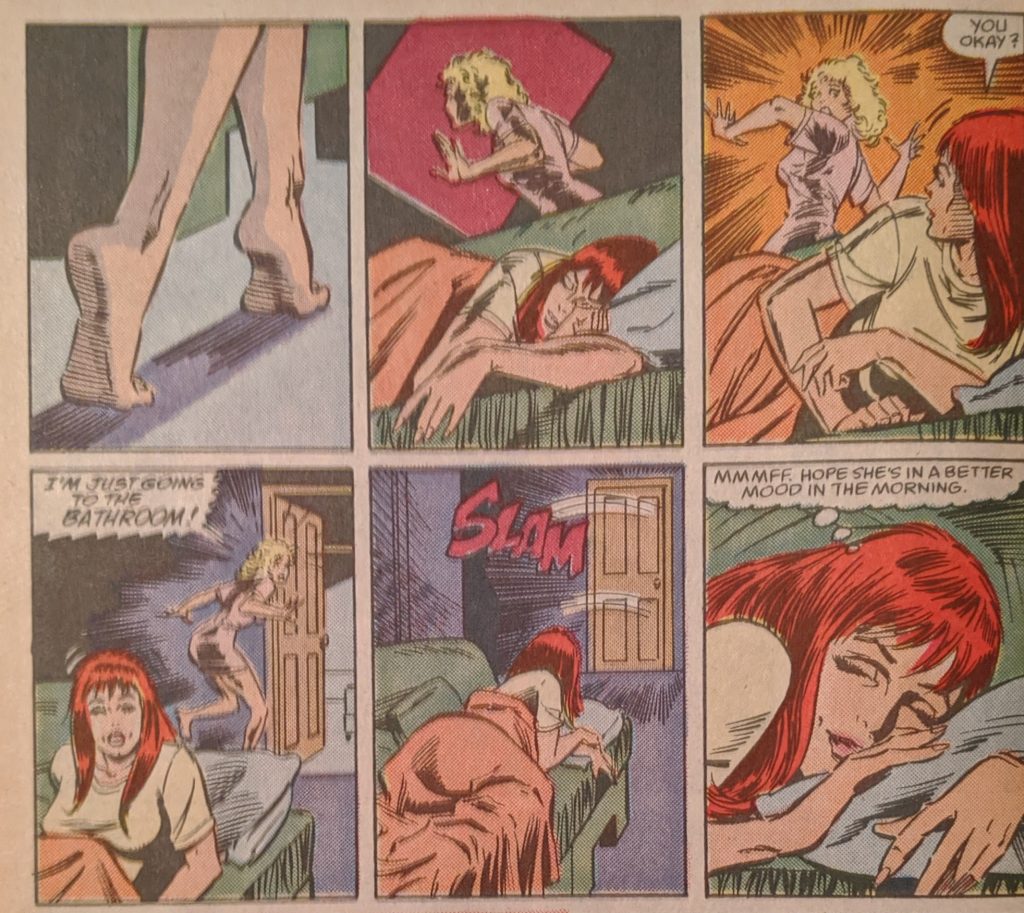 Nothing suspicious about that! The next morning, Flash Thompson is doing a terrible job of trying to be let into The Daily Bugle to see Kate Cushing, yelling like a nut, when she happens to walk by. He explains he's a friend of Peter and Betty and she delivers him to Ben.

MJ says she still wants to wait to see what Peter thinks. I'm pretty sure we've already seen MJ do a lingerie shoot since getting married. Artists can't wait to get her in skimpy clothes in this era. I dunno, I could be wrong. Anyway, Peter's milling around the compound, spying on Betty and trying to blend in when he's told the teacher is about to perform a miracle, and everyone drops what they're doing to go see. Meanwhile, Ben & Fash meet with a Reverend Tolliver, who says he's actually deprogrammed some of these cultists, and lets them know the teacher is a conman who convinced his flock he can perform miracles. As he describes the kind of miracles the teacher claims to perform, Peter is watching one happen.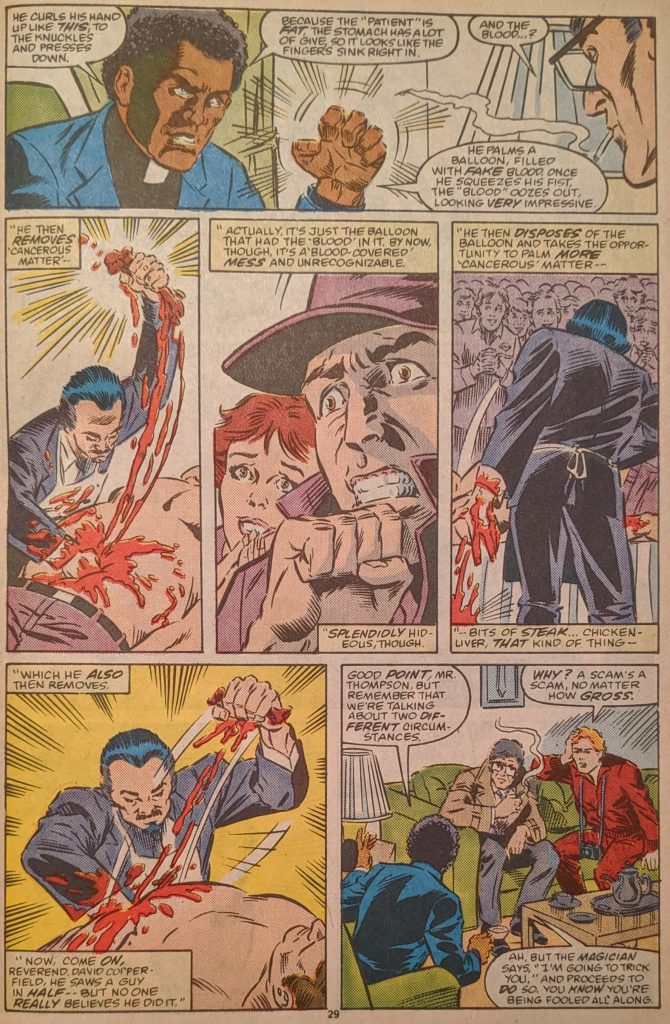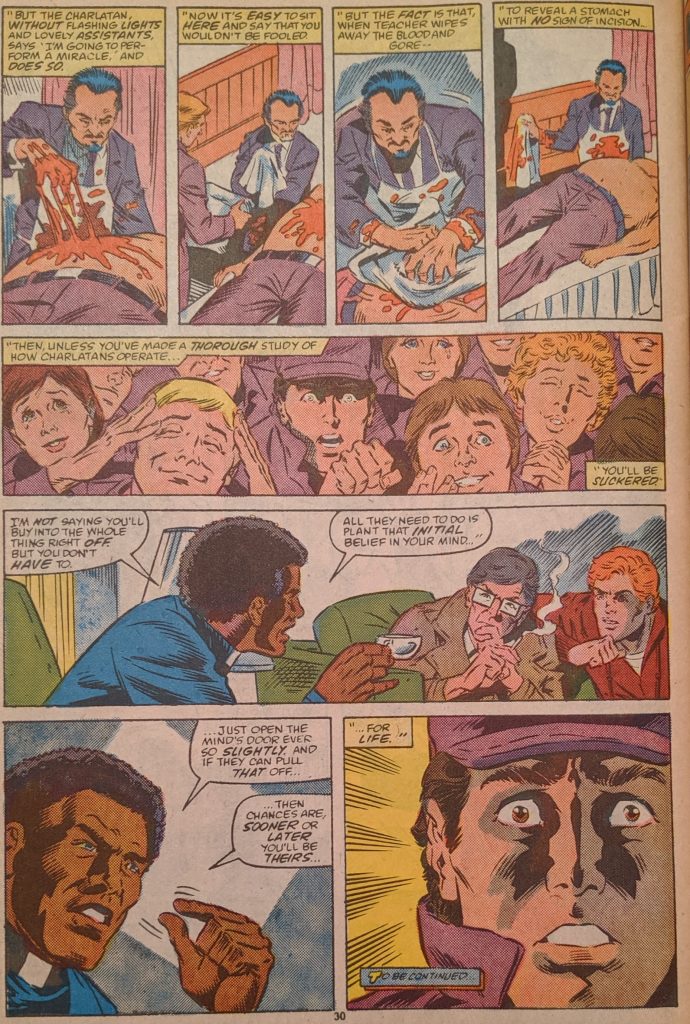 Is Peter being suckered by the cult? Will he join their ranks for real? Is this the end of The Amazing Spider-Man? I mean, probably not, but come back next time to find out.