We interrupt regular programming here for one of the biggest stunts of the 90s, Marvel Vs. DC! It was to be a miniseries event wherein Marvel's biggest stars would fight DC's. And not only that, but fans could vote on who would win in the key battles. The appeal of this is crippled immediately by the ridiculousness of the 1990s. Sure, a meeting of the entire Marvel & DC universes can't help but be exciting. It's unprecedented and crazy. Buuuut it's 1995, so Superman has a mullet, Spider-Man is Ben Reilly, Aquaman has replaced one of his hands with a harpoon, Thor looks like some kinda techno barbarian, Kyle Rayner just became Green Lantern, The Punisher has a ponytail, it's all crazy. There's so many dumb 90s ideas on display that you just kinda wish this could've happened 10 years earlier or 10 years later. To be fair, it could be worse. It could have Azrael Batman in it, for example. But it's a shame, is all.

It's also fascinating from here to look at who the big names were. The DC side is about who you'd expect. Superman, Batman, Wonder Woman. But the Marvel side is a very different world from today. In the 90s, and really the 80s and most of the 70s, Spider-Man and The X-Men are Marvel's only massive properties. The cultural cache of Captain America, Iron Man, Thor and all these other Marvel heroes who currently dominate the box office was really shockingly low by today's standards. So the big marquee match-ups, the 5 you could vote on, don't even include Iron Man! And while 3 of them made a kind of sense, trying to find opponents of equal power and popularity for some was harder than others. You had Superman Vs. The Hulk, Batman Vs. Captain America. Those make sense from a power standpoint, but at that time, Superman & Batman were far, far bigger characters, in comics and in the world at large, than their Marvel rivals. Then you had Wonder Woman Vs. Storm. That makes no sense to me at all. Wonder Woman could demolish Storm, let's be real here. But they were the biggest female characters at each company, so they got paired up. Wolverine got stuck fighting Lobo. That made sense in the power department, but come on, Lobo's popularity is nothing to Wolvie's. And Spider-Man? Well, I'm really only going to focus on his parts of this, so we'll see that as it comes. But it sucks.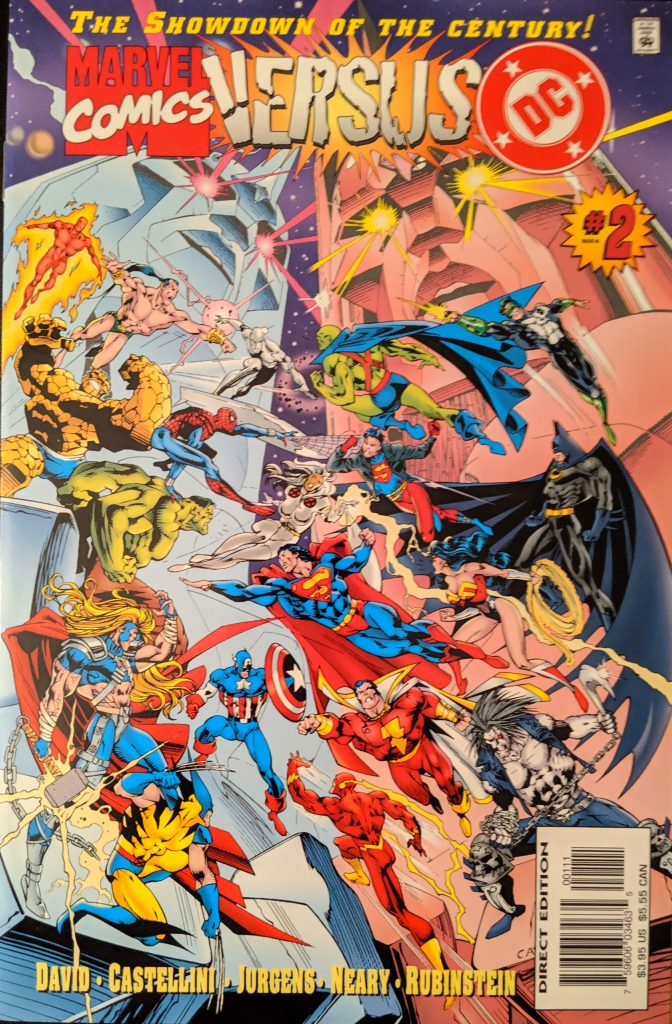 They really did let fans decide. Versions of each fight with both characters winning were produced. But, you know, obviously, the most popular character won. Didn't matter who would or could win. Superman, Batman, Wonder Woman, Wolverine & Spider-Man were destined to win their fights before anyone wrote a word. I wonder how that would've gone today. I bet The Hulk and Cap and maybe even Storm could really give the DC icons a run for their money now, while Lobo and Spider-Man's opponent are so much less significant than they were at the time that I doubt they'd even be in this at all. I wouldn't be surprised if Iron Man just took Wolverine's slot and fought, like, Cyborg or something if we did this in 2019. Pretty interesting to think about.

This was a big, weird co-production by both companies. DC published the 1st and 4th issue (Named "DC Vs. Marvel"), while Marvel handled 2 & 3 (Named "Marvel Vs. DC"). All issues featured line art by two dueling teams: Dan Jurgens inked by Joe Rubenstein, and Claudio Castellini inked by Paul Neary. Everything was colored by Gregory Wright. The DC issues were written by Ron Marz and Dan Jurgens, while the Marvel issues were written by Peter David and Dan Jurgens. A pretty confusing setup, all told. A lot of cooks in the kitchen.

I'm choosing to cover this to a degree because Spider-Man is front & center in it. How front & center? He's on page one!

MvsDC 1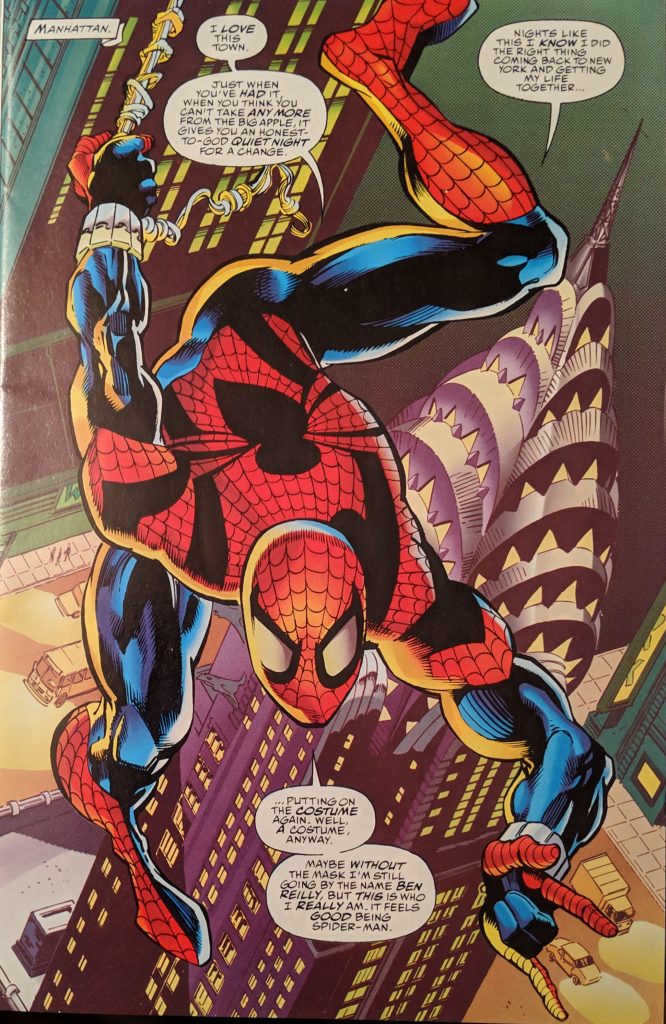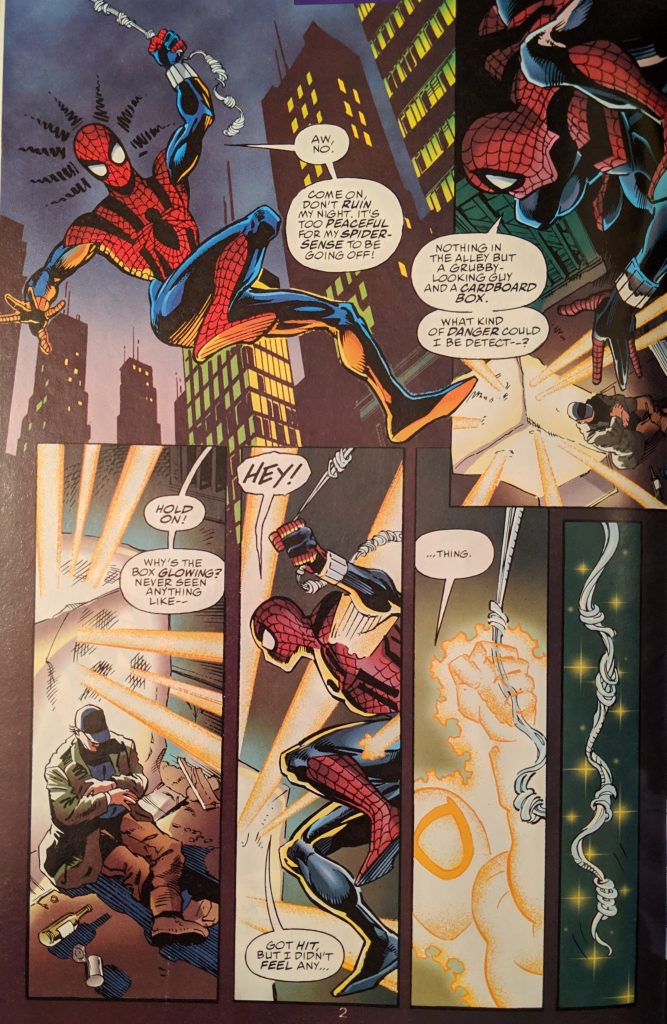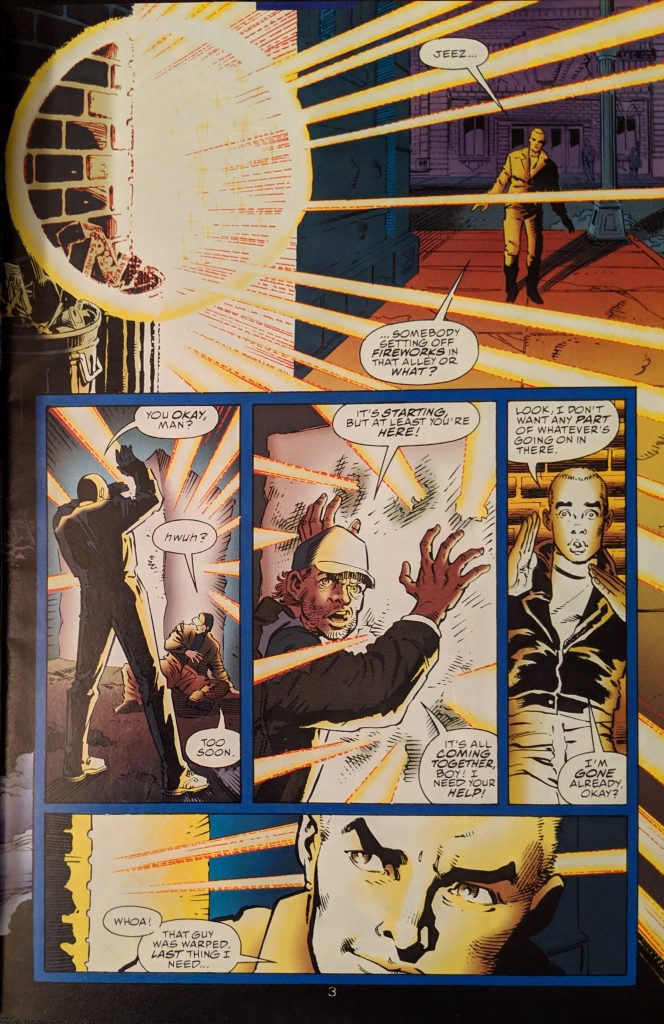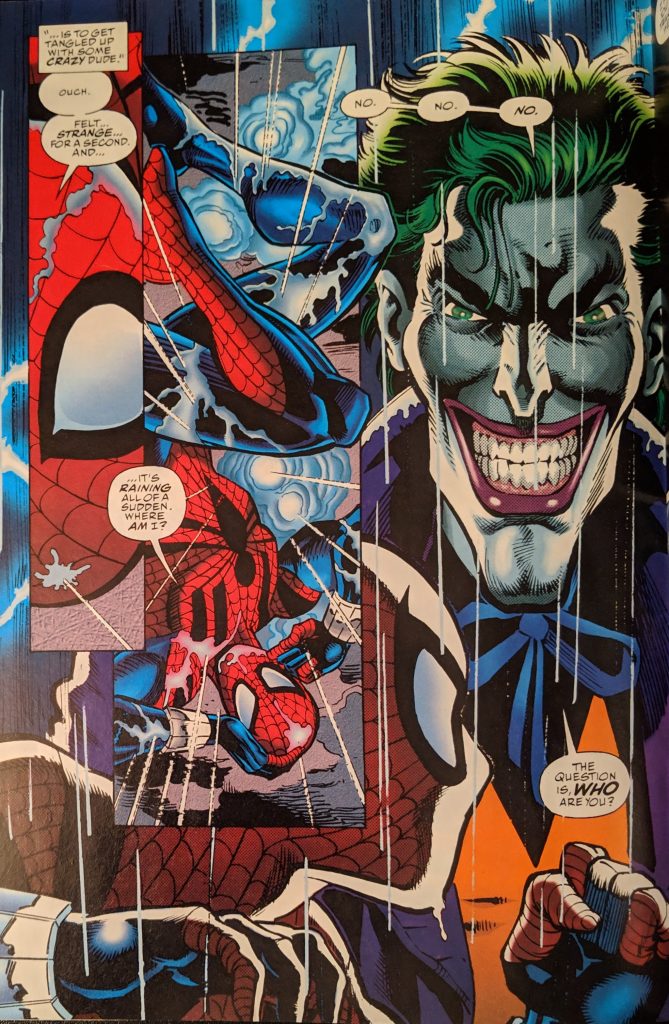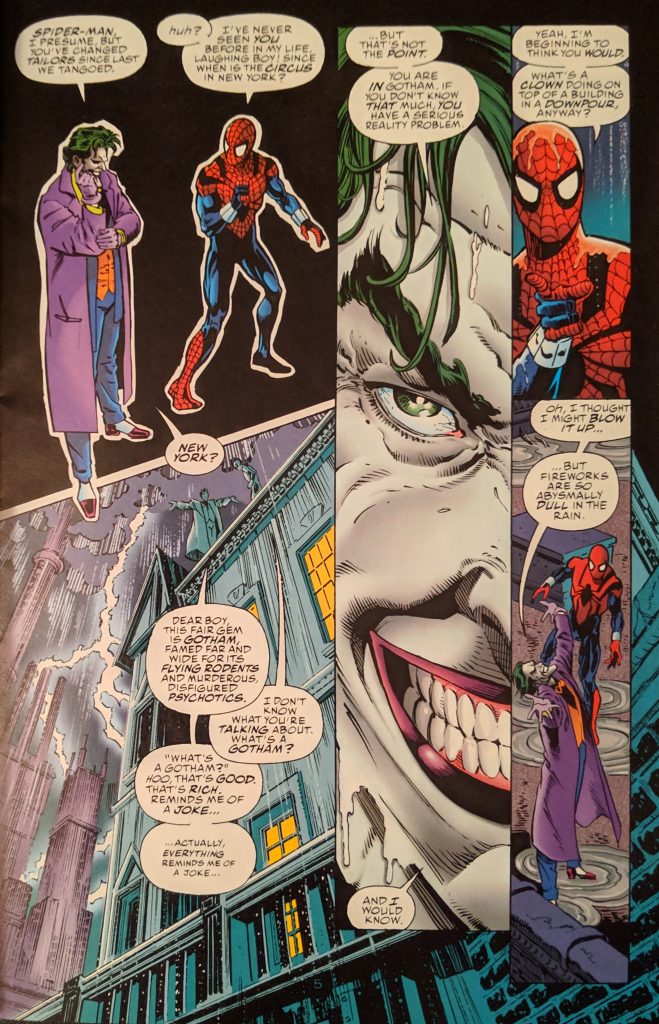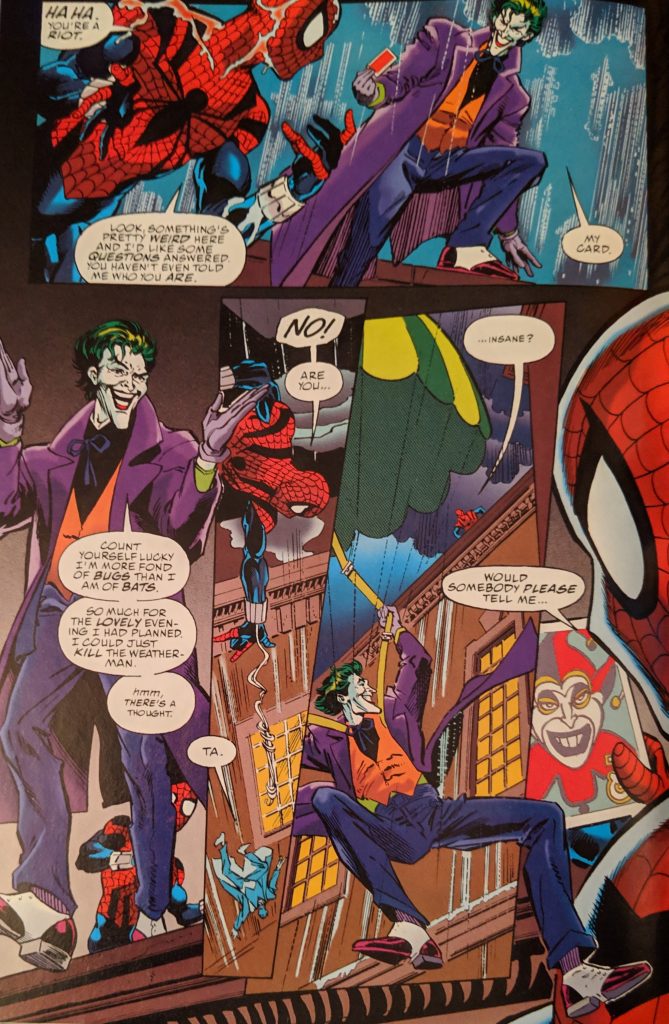 "…what's going on?" Just 6 months prior to this, a Spider-Man/Batman team-up was published, so they felt they had to acknowledge that, but all prior crossovers are off the record for this. From there, we see people from the 2 universes begin to show up in the other. Juggernaut disappears out of a fight with The X-Men to appear in Metropolis, Captain America, The Hulk, Wonder Woman, Superboy and Lobo all vanish from their respective universes. The X-Men look into why Juggernaut disappeared only for Wolverine, Gambit & Storm to vanish, too. And there's more.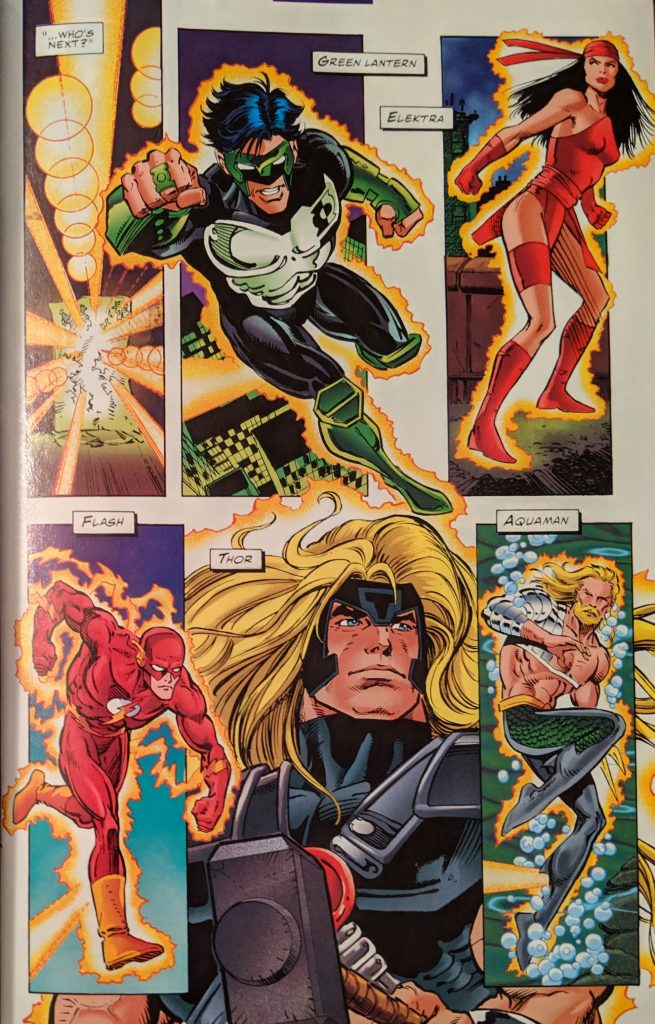 Etc, etc. Look at that ridiculous Thor costume! Bullseye ends up in The Batcave, where Batman & Robin make quick work of him (I feel Daredevil is being slighted there) only for Robin to disappear and reappear in Jubilee's bedroom at the X-Mansion. Ok, so far so good, people zapping between realities. But then it seems like the realities themselves are changing…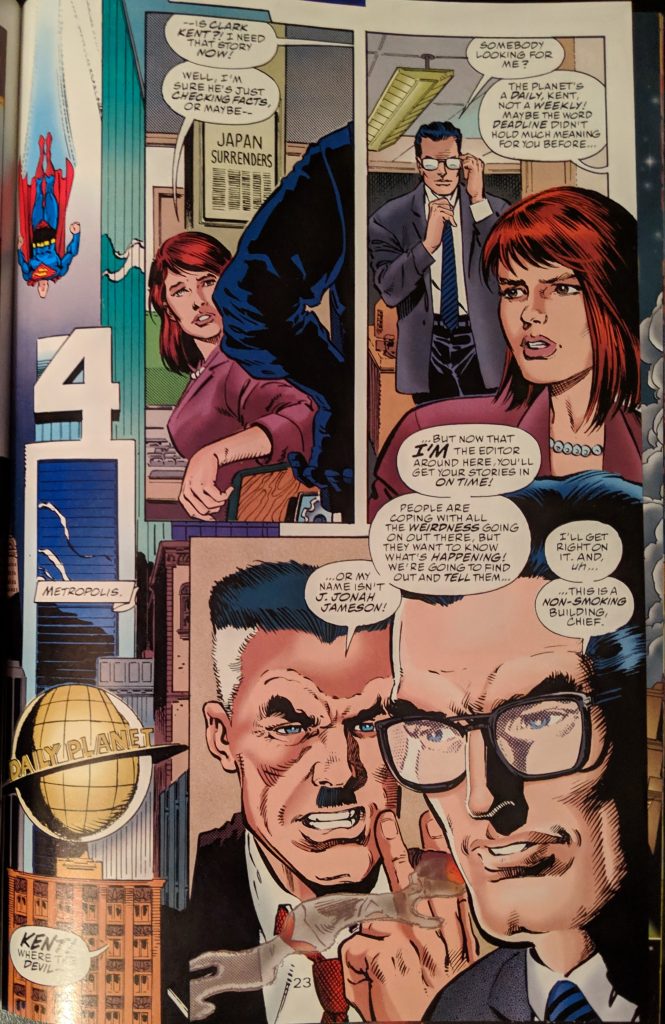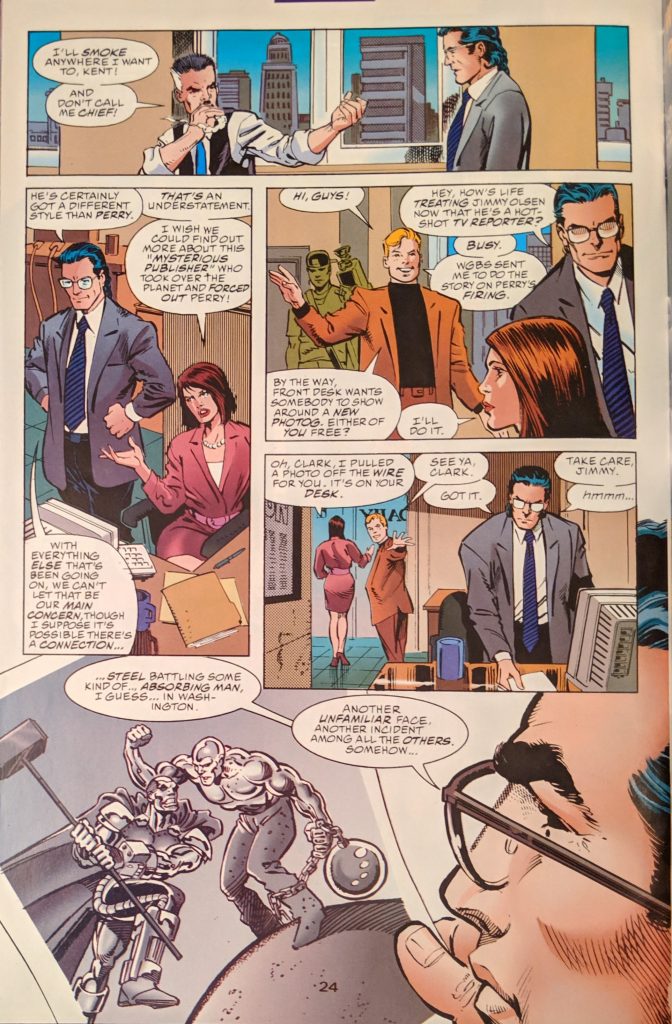 So the FF's headquarters is down the street from The Daily Planet, JJJ somehow works there, it's weird. Another montage shows various heroes fighting villains (And sometimes heroes) from the other universe as Clark Kent writes a story about it, ending with Spider-Man vs. Man-Bat.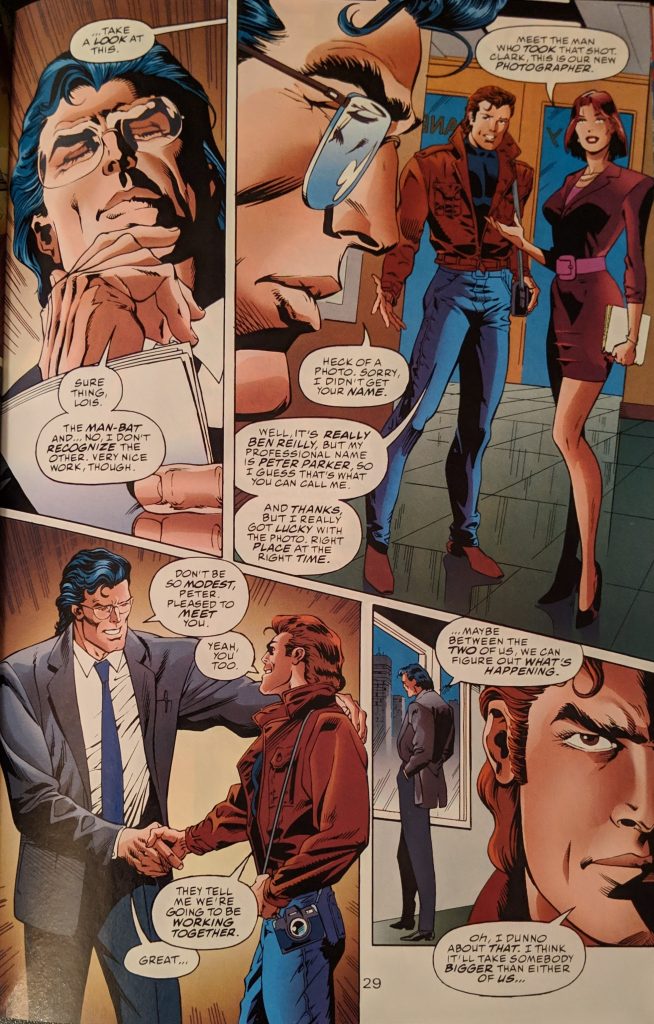 Somehow, Ben has wound up with Peter's mullet in the reality warping, leading to the epic Meeting Of The Mullets. It's kind of a shame they can't recognize each other from their previous meetings, but oh well. Out beyond regular reality, even DC's The Spectre and Marvel's The Living Tribunal have no idea what's going on. It's this: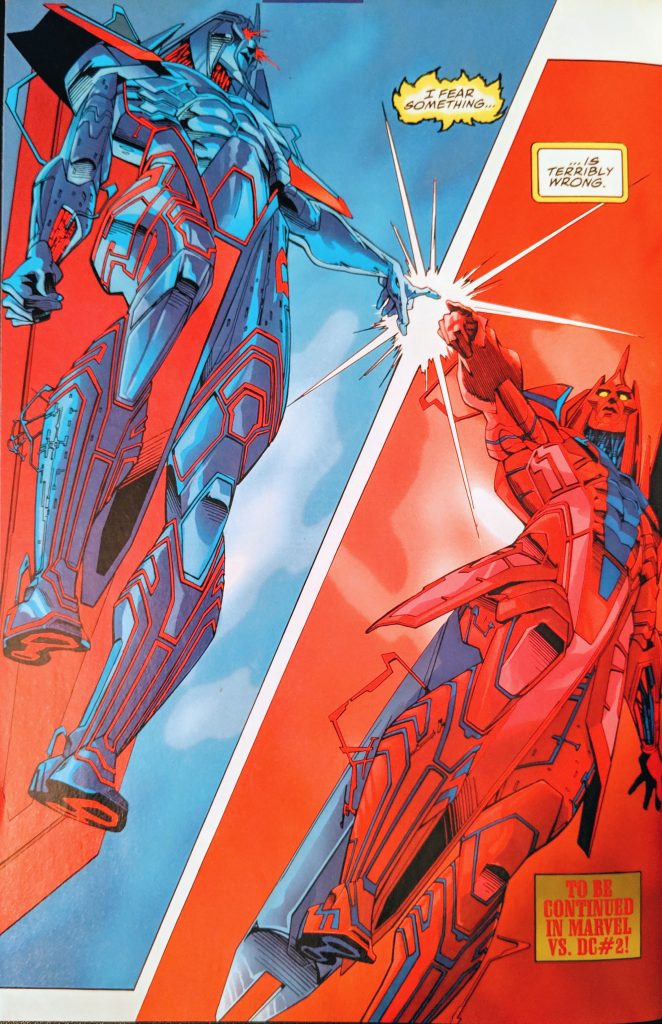 Issue 2

In the midst of all this, the companies did something even crazier than the crossover: They introduced a character they would have joint ownership of. He is Axel Asher, and he's having visions of the big colorful guys as he almost gets caught in a fight between Wolverine & Killer Croc. Kent & Parker are on the scene, both hoping they can find a way to ditch the other and change clothes. He's also the guy who wanted nothing to do with the glowing box in the first issue, and now he accidentally finds his way back to it. Thanos encounters Darkseid, Captain America stunts on Bane, Gambit is about to fight Nightwing and Storm runs into Wonder Woman as Batman stops tailing The Lizard when he sees Nightwing's fight and decides to help.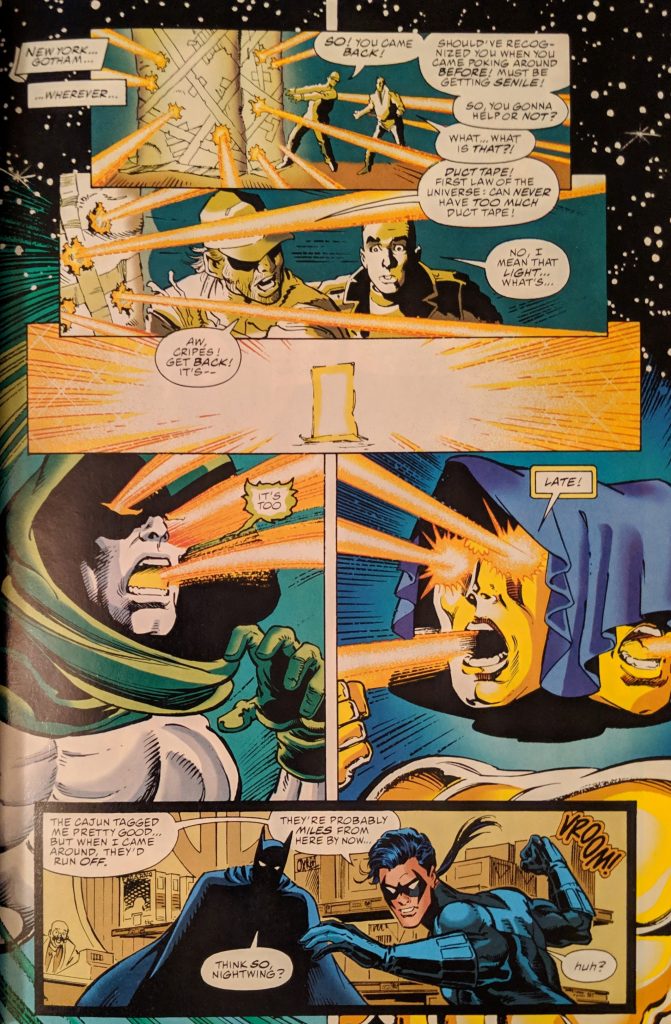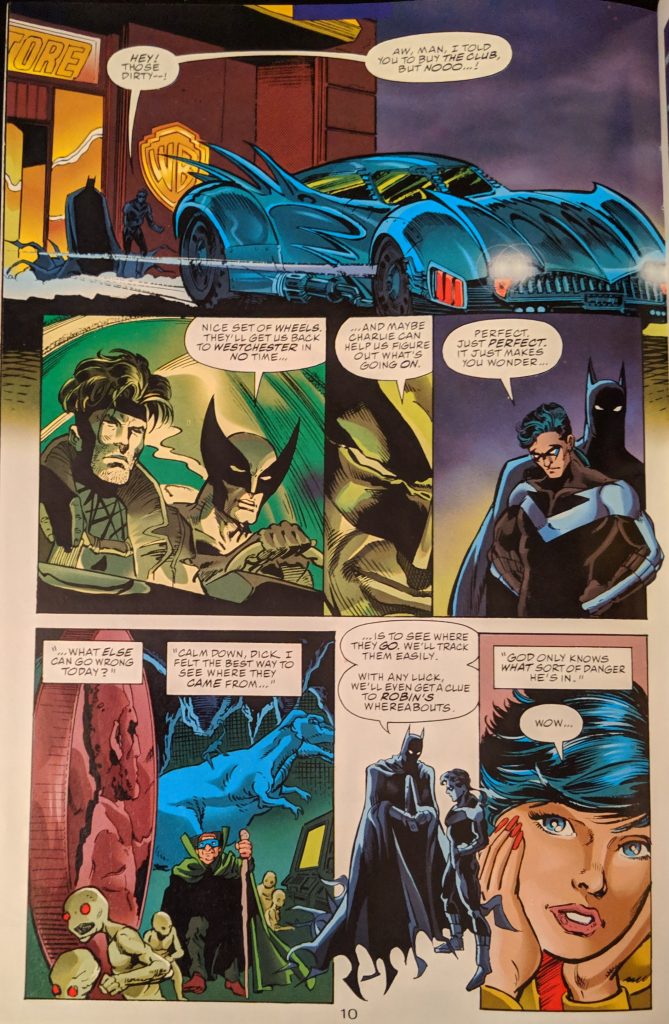 Batman will never, ever live down letting Gambit steal the Batmobile. They try to do a joke about how Jubilee loves Robin's fashion sense, as her original outfit was an homage, but neither of them is wearing their original suit, which muddies things. Then the proverbial dam breaks on the energy in the box, and the comic finally tells you what's going on. There's a lot of cosmic jibber jabber about how the big colorful guys are two beings that represent all that is, opposites of each other, who fought once, creating all of reality, but then they were blasted apart, creating the Marvel & DC Universes. But now, for the first time in aeons, they've remembered each other, and so they've decided to make the champions of their universes fight to see who's the best.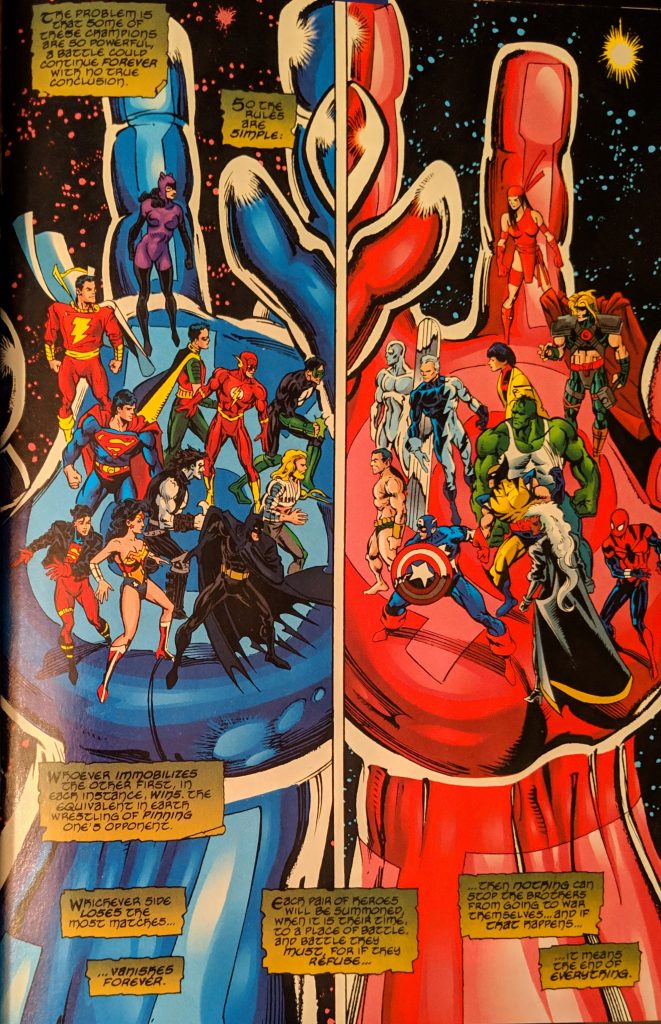 They had to come up with a reason, ya know? It's goofy, but it's not the point, really. The point is the fights.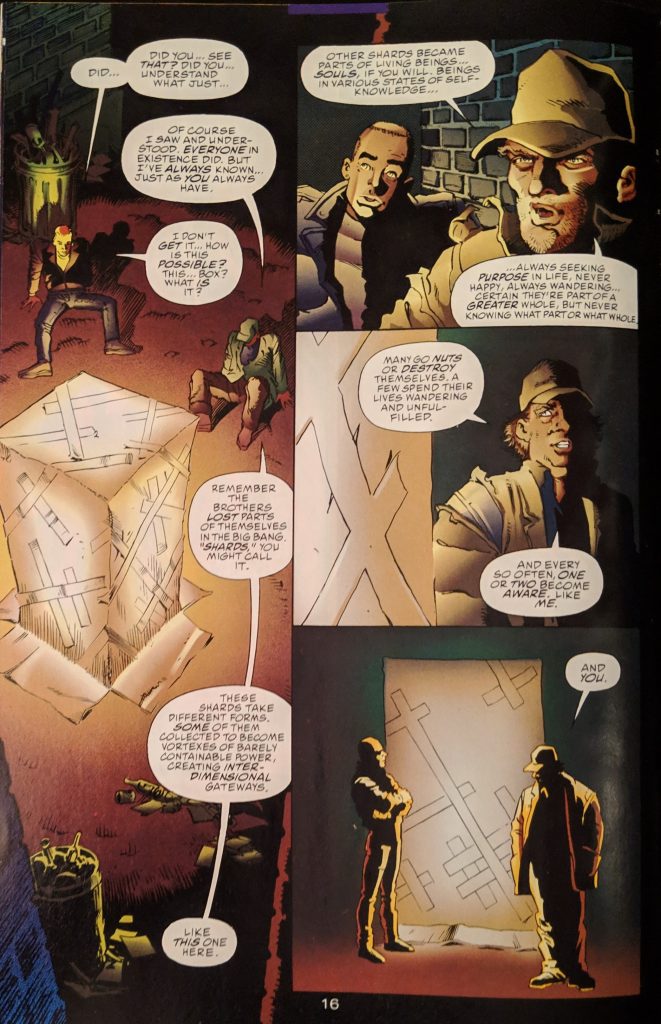 Ok, so. Literally everyone on both worlds now knows the deal, so the fights can begin. Thor vs. Shazam…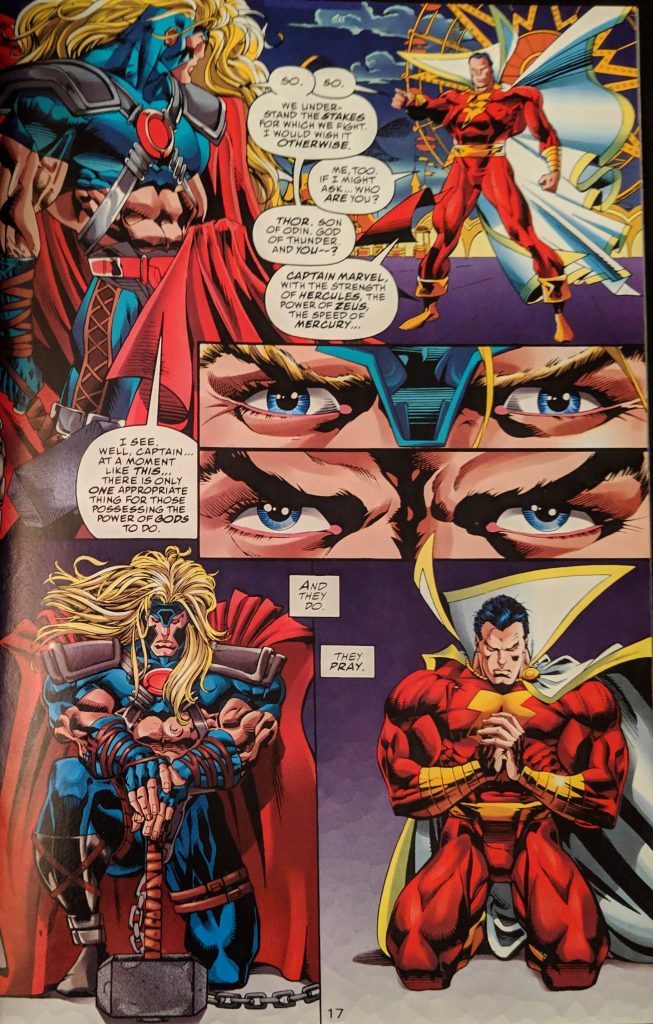 Absolutely never going to get over this Thor suit. It's funny Shazam going by his real, less-used-for-obvious-reasons name, for this. Thanos vs. Darkseid, who calls him "a pale imitation of me" in a line that just screams "Peter David wrote this."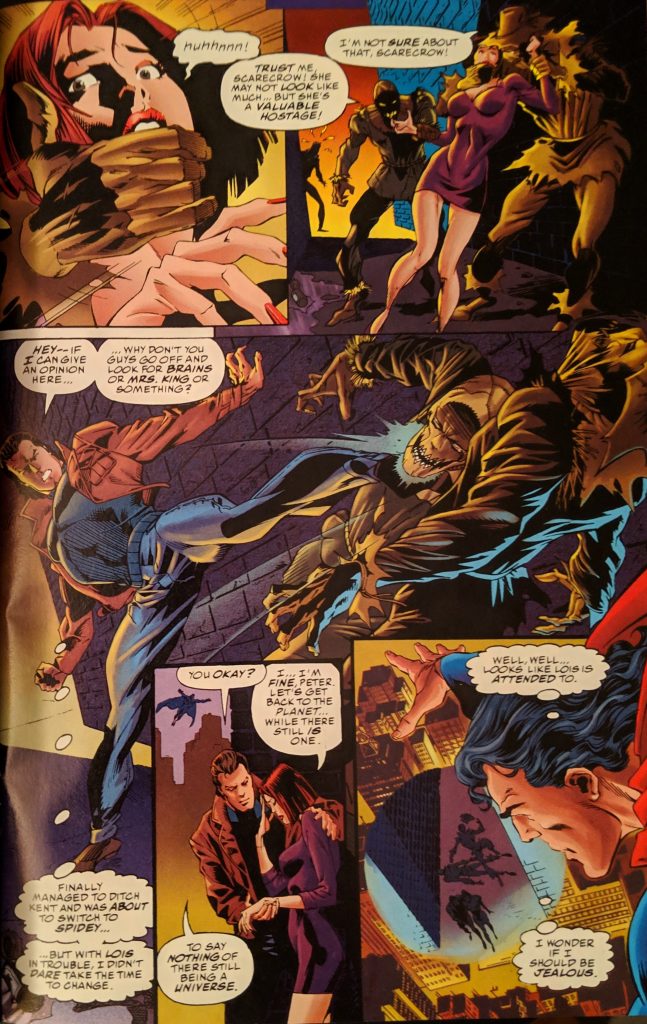 The people behind this are clearly having a good time. Having each universe's Scarecrow team up is a fun little touch. Meanwhile, Thor beats Captain Marvel, as he should, but his hammer goes flying in the process, and lands at the feet of a certain Amazon. Then it's time for Namor vs. Aquaman and Flash vs. Quicksilver. Flash handily beats Quicksilver, while Aquaman, shameless rip off of Namor that he is, well…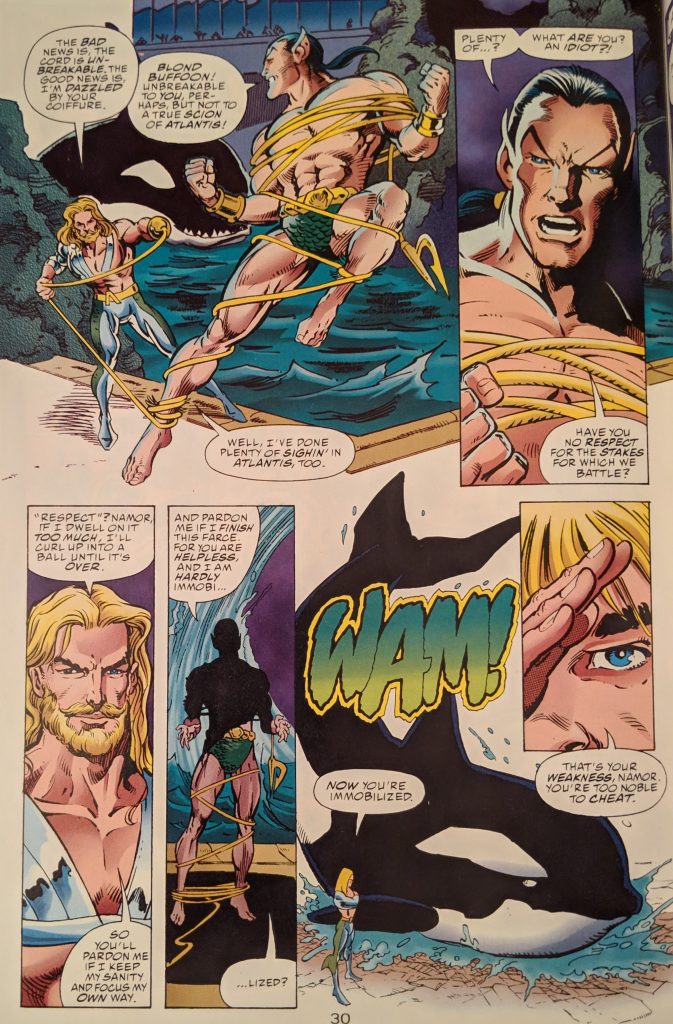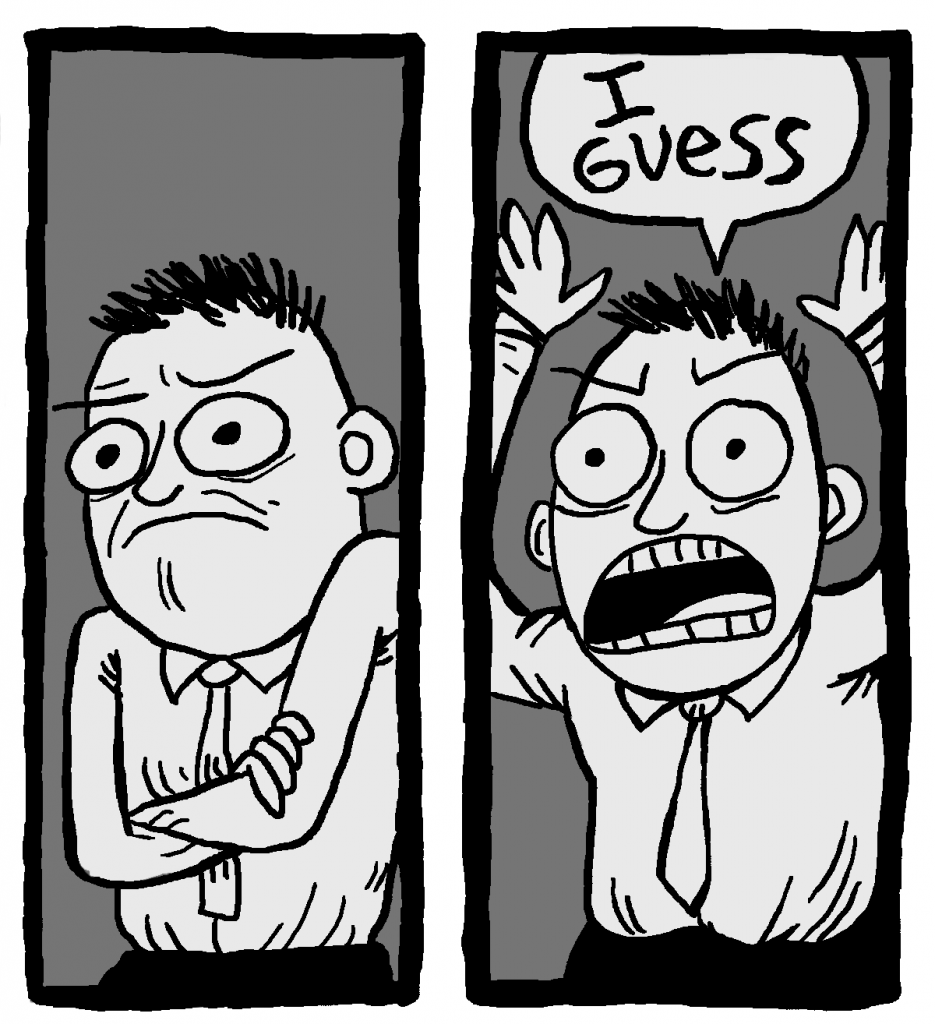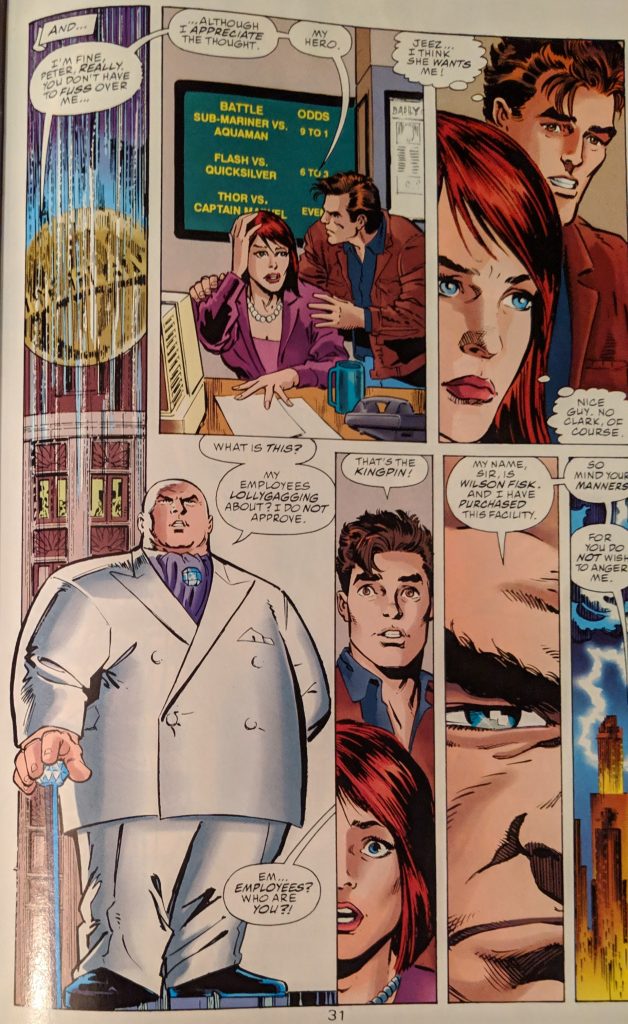 This subplot seems wholly unnecessary. Also, why did Fisk install JJJ as the new boss at The Planet? And that ends the 2nd issue. Come back next time for more.