Vince Colletta is out and Sal Buscema is inking himself now, as he will for most of his time on this title.We pick up right where we left off, Spidey beaten and still smoking from being zapped in the street. He recaps last issue, the events of which have him rattled mentally and physically, as a crowd forms around him.

The gun is a toy. They hear sirens, and Spidey departs. The crowd tells the cops they didn't see anything. Spiey swings home, saying he's never felt pain like he does now after being zapped so bad. He takes off his suit to take a shower, revealing he's bright red, probably burned all over. MJ gets home and asks him what happened, and his foul mood leads him to say nothing and grouse about not having any privacy.

While they talk about that fun topic, Stan Carter has been taken to the police station, where Sgt. Tork, your typical 80s "plays by his own rules," "loose cannon" cop, is grilling him about having the fake gun, while the Sin-Eater in his head taunts him to kill everyone in the room. That goofball from last issue claiming to be his manager shows up, acting like a lawyer even though he isn't one, but Stan gets in a cab and tells him to go away. He's really trying his best. Elsewhere, Peter has a nightmare about fighting Sin-Eater and Electro and jolts awake screaming.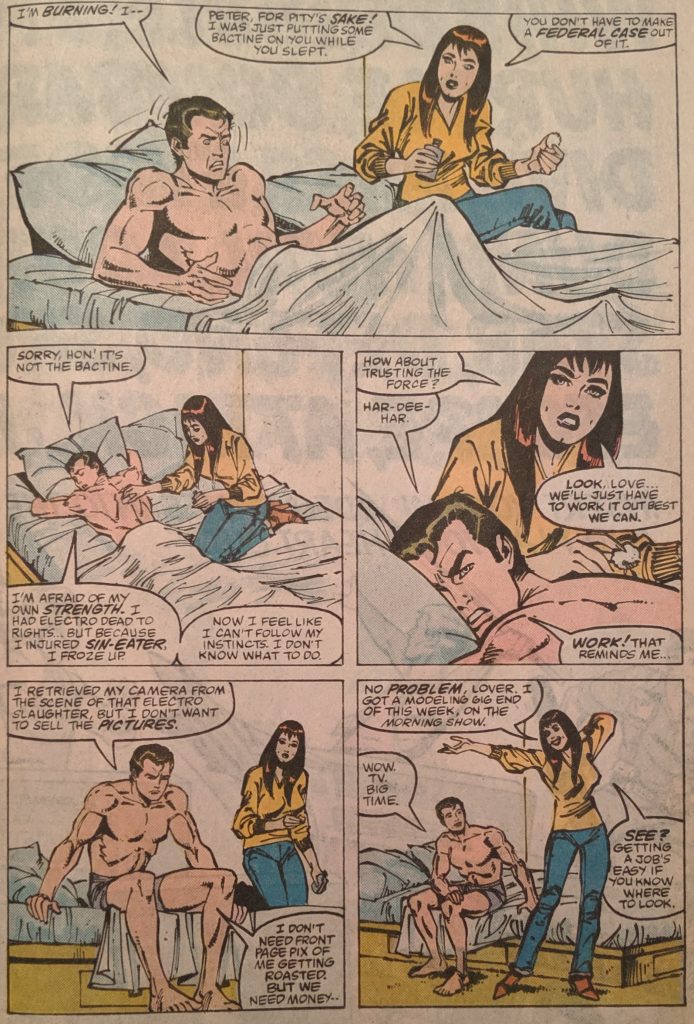 That segues into Stan Carter trying to get a job. He looks into becoming a cop again, but obviously not. He tries some security guard companies and even McDonald's, but being a known serial killer makes it pretty hard to get work. Thus…

Hm. We're told several days pass. Max Dillon, aka Electro, is having a good morning, thinking things are going well, as he tunes into The Morning Show, where MJ's TV gig is being one of many models shows a fashion designer's fall catalog on live TV. That seems odd.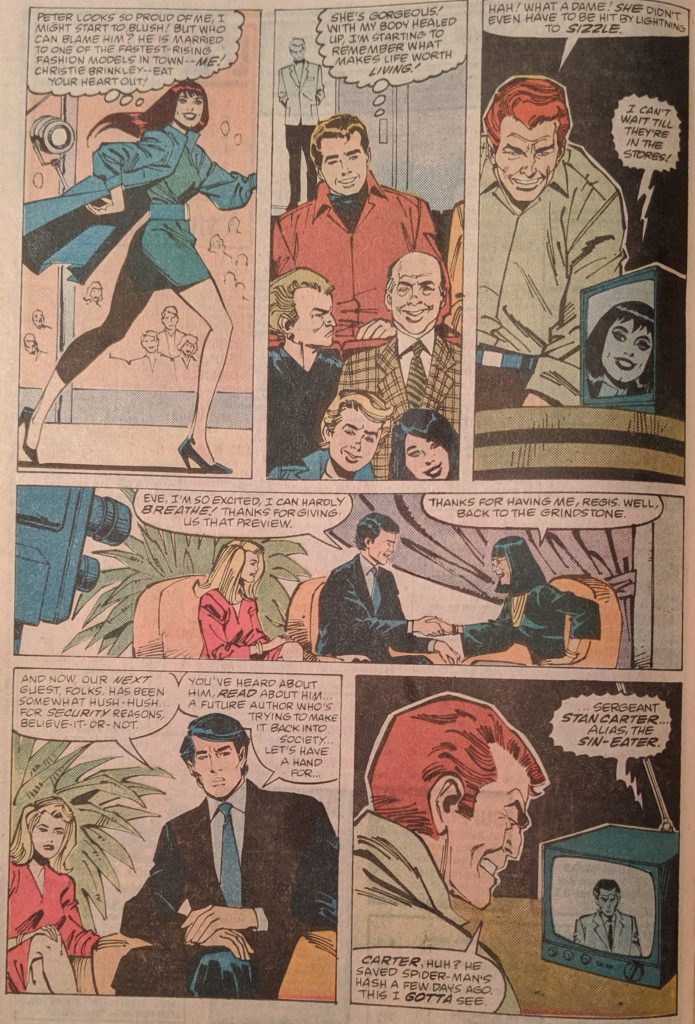 Peter is infuriated by Carter's appearance and changes to Spider-Man. That seems ill-advised. As Carter begins talking about how he wants to tell his story in a book, Spider-Man swings on stage on live TV. Live TV Electro is still watching, and he zips on down to the studio immediately, hoping to humiliate Spidey on television.

Things only get more tense, and Spider-Man decides coming here was a mistake (Uh, yeah!) and is about to leave when Electro shows up.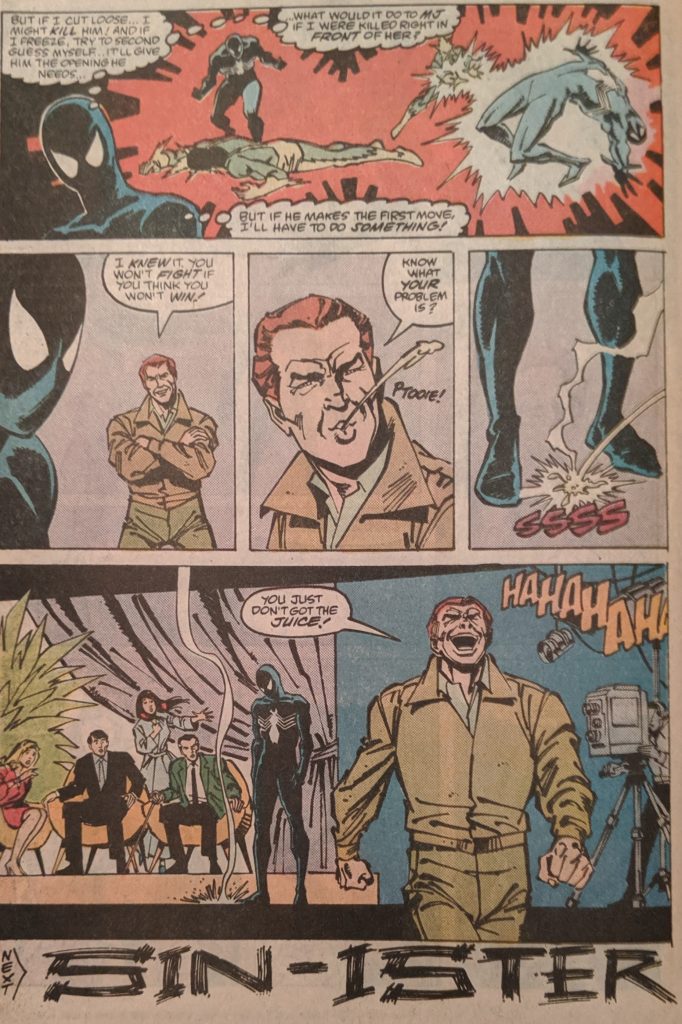 As cliffhangers go, this one's nowhere near as effective as last issue. But this whole story hasn't been at all what I was expecting, and that's cool. It all wraps up next post. We'll see what happens together.